Fracture & Broken Bone Injury Attorney in Ann Arbor, MI
Most people make a quick recovery from a bone fracture, translating to little compensation for something so painful and traumatic. But we have seen many cases in which broken bones never fully heal, leaving accident victims with chronic pain and permanent disabilities.
If you or a family member suffered broken bones in a traffic accident, our legal team can make sure that you are compensated accordingly for your suffering and economic losses. Goethel Engelhardt, PLLC, excels in cases of serious personal injury, where attorneys who are less experienced or less committed might be too quick to settle or fail to recover any money at all.
We will fight for full compensation for broken bones and other injuries stemming from the negligence of another driver. Call our Ann Arbor firm at 734-545-8421.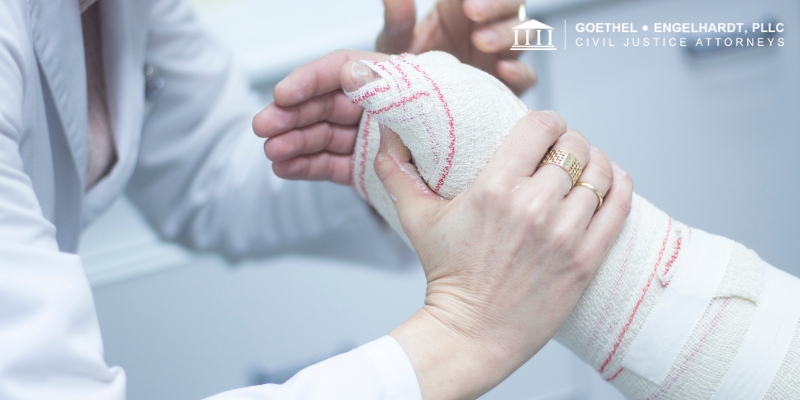 Full Compensation For Fractures And Complications in Ann Arbor, MI
Every case is unique. A broken arm or broken leg might be a short-term setback or a career-ending injury. A young person might bounce back while an elderly victim loses the use of that limb. We work with clients and medical professionals to document the extent of injury, the degree of recovery and the lasting impact on employment and daily life.
Our lawyers represent victims of all types of motor vehicle accidents, from car and truck crashes to people injured in motorcycle, bike and pedestrian accidents. We have obtained notable results when broken bones represent serious and catastrophic injuries:
Weight-bearing bones — broken pelvis, femur, hip, ankle
Compound fractures and infections
Shattered bones and crush injuries
Nerve damage or torn ligaments
Disfiguring injuries to facial bones
Injuries to growth plates in children
Incorrect or incomplete healing
We track the medical progress and complications of the healing process, to ensure that compensation reflects chronic pain, lost range of motion, scars or noticeable limp, and other permanent impairment. Once we have a true picture of the impact of a broken bone, we seek damages for medical bills, future surgery and medical care, disfigurement, lost income, and pain and suffering.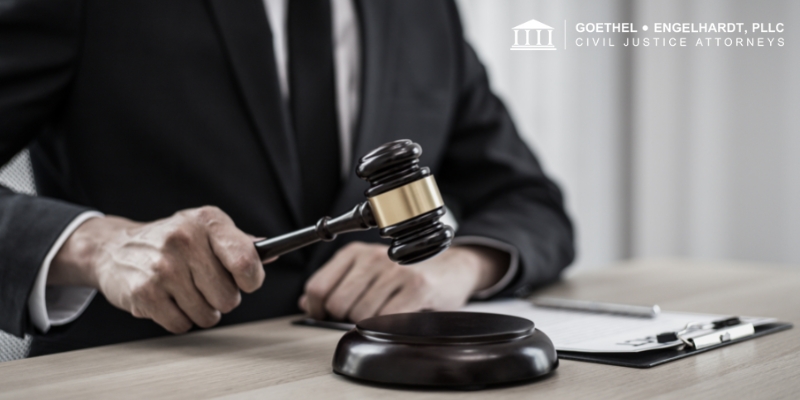 Call Experienced Bone Fracture Attorneys in Ann Arbor, MI
To be fully compensated for broken bones in an accident, you need a lawyer who is methodical and prepared to take the case to a jury if necessary. The trial lawyers of Goethel Engelhardt, PLLC, handle your case the right way, and we welcome cases across Michigan. To arrange a free consultation, reach us at 734-545-8421 or 734-545-8421, or contact us online.