Catastrophic Injuries Change Lives — Protect Your Rights
You may not need a lawyer for a fender bender or minor injury accident. But skilled and aggressive legal representation is critical when a collision causes major injuries or death. The greater the potential damages, the harder the insurance companies and their defense lawyers will work to downplay or defeat your claims. You need a law firm that can stand up to these powerful forces to demand your rightful compensation.
The catastrophic injury lawyers of Goethel Engelhardt, PLLC, have achieved notable results in complex accidents with catastrophic injuries. Our proactive and thorough approach puts clients in a position for the most favorable settlement or the advantage in a jury trial.
We take serious injury cases in every corner of Michigan. For a free consultation and prompt investigation, call our Ann Arbor office at 734-545-8421.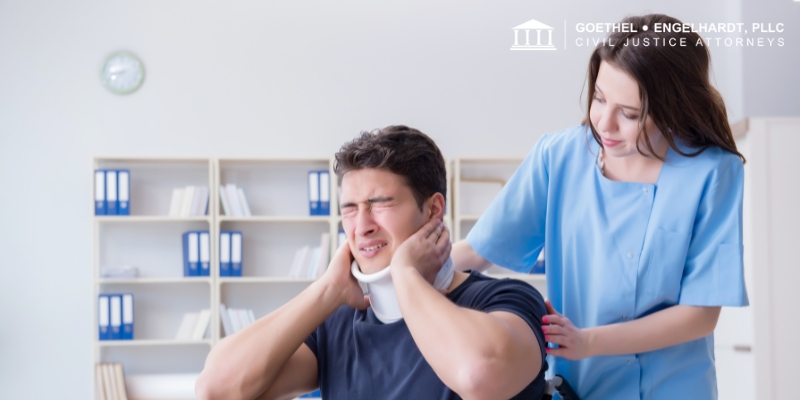 Covering Your Losses And Long-Term Needs
Many car accident attorneys operate on volume, which translates to quick but low settlements. Goethel Engelhardt, PLLC, is geared for bigger motor vehicle accident cases such as truck accidents, head-on collisions, motorcycle crashes and pedestrians struck by cars. We know that any early settlement offers from insurance companies or defendants will barely scratch the surface of the full compensation our clients need and deserve.
We have recovered verdicts and settlements for the most serious injuries, including:
Traumatic brain injury, from concussion syndrome to profound brain damage
Spinal cord trauma, including paraplegia and quadriplegia
Neck and back injuries, including vertebrae fractures and herniated disks
Loss of limb, including surgical amputations
Broken bones, from a fractured ankle to a shattered pelvis
Severe burns causing agonizing pain and permanent scars
Facial trauma, including eye injuries and disfigurement
Internal injuries, including organ damage
Fatal injuries constituting a wrongful death claim
Our background in medical litigation helps us understand the extent of clients' injuries and the true value of their claims. We work with medical experts, life-care planners, economists and other professionals to calculate comprehensive damages. When we obtain a settlement or jury award, we help families structure the payment of damages to cover future needs.
Contact Our Ann Arbor Catastrophic Injury Attorneys Today
If your loved one was badly injured or killed by the negligence of another driver, we will pursue all avenues of liability and all sources of insurance to maximize your compensation.
Call Goethel Engelhardt, PLLC, at 734-545-8421, or contact us online. There are no upfront costs for us to take your case, and no attorney fees at all unless and until we recover damages. We can also arrange home and hospital visits, in the Ann Arbor area and beyond.