Neurosurgery Spinal Injury Attorney in Ann Arbor, MI
Our spines are incredibly delicate and complex. The spinal cord contains the thick bundle of nerves that connect the brain to the body. Nerves extend through the spinal cord, allowing the brain to control conscious and unconscious bodily processes. The spinal cord is surrounded by the protective spinal column. All too often, injuries to the spinal cord are devastating and permanent.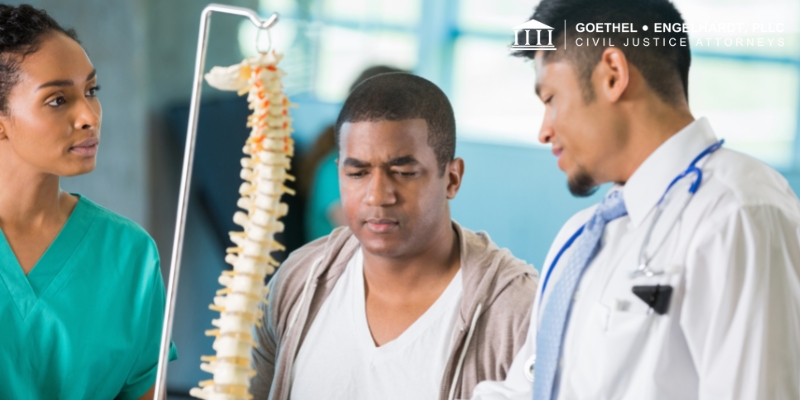 Legal Representation for Victims of Spinal Injuries in Ann Arbor, MI
Many people require various forms of surgery to their spines or spinal cords to correct a wide range of symptoms. If a mistake is made during a spinal surgery or procedure, the results can be catastrophic. Injuries include paralysis, quadriplegia or paraplegia; nerve palsy; stroke; loss of bowel or bladder function; unremitting pain and a host of other devastating conditions.
If you or a loved one recently sustained a spinal cord, spinal nerve, neurologic or spine injury from a medical procedure in the Ann Arbor, MI, area, talk with our firm. You may have the ability to bring a medical malpractice claim.
How Can an Ann Arbor Spinal Injury Attorney Help?
Spinal cord injuries are devastating, often resulting in a wide range of permanent medical complications which diminish the victim's quality of life. It is understandable for anyone in this situation to feel frustrated and uncertain about how they can hold the responsible party accountable for their damages. An Ann Arbor spinal injury attorney can provide invaluable support and guidance for a victim of medical negligence. Attempting to manage a spinal injury claim while also handling the aftermath of the injury would be incredibly difficult, if not impossible. Whether you suffered the injury or you are caring for a loved one recovering from a botched procedure, the right attorney can have a tremendous impact on your case.
Instead of attempting to navigate the strict procedural requirements of a medical malpractice claim on your own, you can rest and recover with peace of mind while your legal team manages your case. Goethel Engelhardt, PLLC, can provide the detail-oriented guidance you will need to address every aspect of your claim.
Your Ann Arbor spinal injury lawyer will also be crucial when it comes to calculating the full scope of the damages available in your claim. Goethel Engelhardt, PLLC, will carefully review every detail of your claim and help you approach your case with confidence and understanding.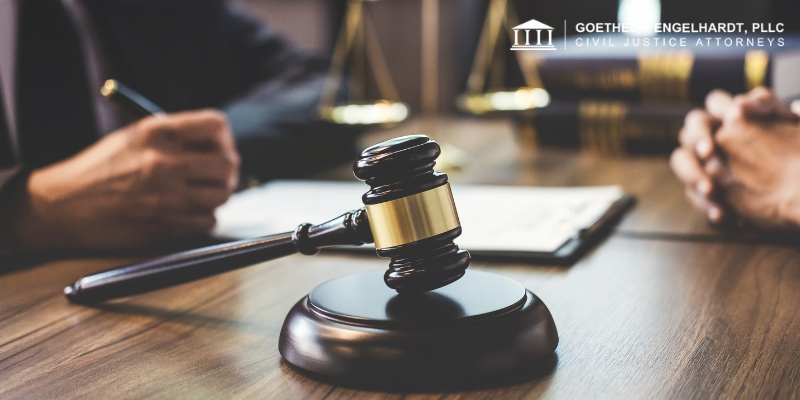 What Compensation Can I Receive for a Spinal Injury From Neurosurgery?
Your spinal injury has likely caused substantial damage. Some spinal cord injuries result in paralysis or damage to critical body functions such as walking or performing other routine, everyday tasks. Often spinal cord injuries will not heal or cannot be repaired so the effects are permanent. Most spinal cord injuries are as emotionally and psychologically devastating as well. Many victims can no longer work or live independently due to these injuries.
Michigan state law allows a medical malpractice plaintiff to seek compensation for all economic damages resulting from the defendant's negligence. Economic damages can include lost income, the cost of medical care, lost earning capacity, and other provable damages attributable to negligence.
It's also possible to obtain compensation for pain and suffering, subject to certain guidelines and limitations. Your Ann Arbor spinal injury attorney will seek the maximum compensation for your pain and suffering allowable under Michigan law.
Start Building Your Claim
To succeed with any medical malpractice claim, the plaintiff must identify the individual(s) responsible for the injury. Your Ann Arbor spinal injury attorney will help you gather the evidence you need to prove who caused your spinal cord injury and how that caused your damages.
With very few and rare exceptions, Michigan places a two-year statute of limitations on medical malpractice claims, beginning on the date when the negligence occurs. Two years may seem like plenty of time. However, when you account for all the medical examinations and treatments that the spinal injury victim will likely require, this window can close rapidly.
Goethel Engelhardt, PLLC, has the experience necessary to handle the most challenging medical malpractice claims, including those pertaining to spinal injuries. If you or a loved one is unsure of your legal rights after this type of incident, we can help. Contact us today and schedule your consultation with a compassionate and reliable Ann Arbor spinal injury attorney.