Experienced Ann Arbor Auto Accident Attorney
Dangerous drivers who break basic safety rules endanger our communities. In fact, studies demonstrate that careless or reckless drivers who injure others often go on to have other wrecks, injuring more people. Whether from speeding, running red lights, texting or drunk driving, unsafe drivers are a threat to our community.
The law firm of Goethel Engelhardt, PLLC, represents people who have been injured in car accidents in Michigan by the negligence of other drivers. We strive to hold those bad drivers accountable for the personal and economic harm they have caused. We also help clients recover compensation under their own auto insurance when those other parties do not have adequate insurance or assets.
Serious injury accidents demand serious representation. Our Ann Arbor car accident attorneys will skillfully and aggressively protect your rights. Call 734-545-8421 for a free consultation.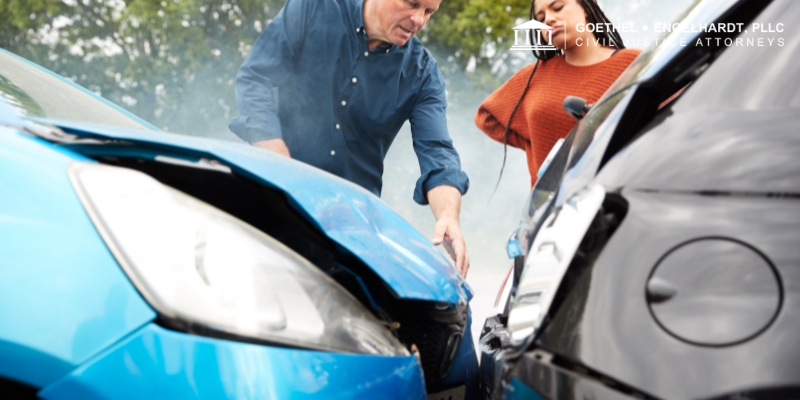 30 Years Of Experience With Auto Accidents in Ann Arbor, MI
We have handled all types of motor vehicle accidents, from intersection crashes and rear-end collisions to accidents involving trucks. We conduct a thorough investigation into the negligence that caused the accident, including illegal and grossly negligent behaviors such as texting while driving or driving while intoxicated.
Our firm has obtained good recoveries for the most serious car accident injuries such as brain injury, spinal cord injury and fatal accidents. We regularly represent the most vulnerable victims — pedestrians, bike riders, children and passengers.
Pursuing Justice
It is the civil justice jury system that serves as the real enforcer of these safety rules. When juries hold unsafe drivers accountable, they ensure the safety of our community. Yet, giant insurance companies with their army of defense attorneys and hired gun experts try to distort our legal system. They try to get unsafe drivers a free pass. To increase their profits, insurance companies deny benefits and work to help wrongdoers avoid being held responsible for their misconduct.
Our Michigan car and truck accident lawyers fight for community safety and use the civil justice system for its proper purpose. We ensure that good and honorable people who were injured through no fault of their own are compensated, and unsafe drivers are held accountable.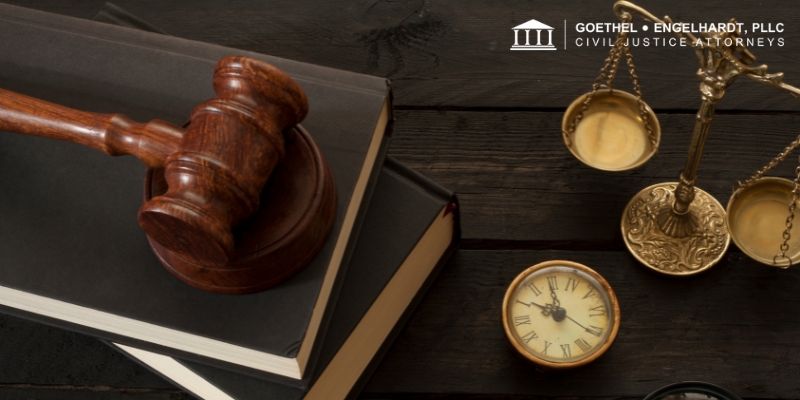 Pursuing All Sources Of Compensation
In Michigan, those injured in car accidents have the right to no-fault insurance benefits to pay for their medical expenses, rehabilitation services, some of their wage loss and other benefits. Oftentimes, insurance companies wrongfully deny these benefits, knowing that many people will not pursue legal claims. The insurance company reaps the profits from this shameful practice. Our Michigan car accident attorneys fight the insurance companies to get people the benefits they deserve.
In order to sue the other driver, the injuries must be severe and lasting. We work with medical experts and other professionals to establish the serious injury threshold for a personal injury lawsuit against that at-fault party. If that driver is not insured or carries only minimal liability coverage, we will seek compensation under your uninsured motorist/underinsured motorist (UM/UIM) policy. Such claims are vigorously resisted by insurers, but our attorneys have extensive experience and success in litigating these matters.
Contact Our Ann Arbor Car Accident Lawyers Today
If you or a loved one suffered from an auto accident injury due to the negligence of another driver, do not hesitate to schedule a free consultation with our Ann Arbor car accident attorneys. Our Michigan car accident lawyers have more than 30 years of experience handling complex injury cases. Contact us at 734-545-8421 or through our convenient online contact form.