Lansing Medical Malpractice Attorney
Residents of the Lansing, MI, area routinely trust medical professionals to provide safe and effective health care. Unfortunately, not all medical personnel meet or provide the required duty of care. As a result, medical negligence or medical errors are responsible for thousands of injuries and deaths each year in the United States. In addition, medical malpractice consistently ranks among one of the leading causes of severe and fatal personal injuries in the country.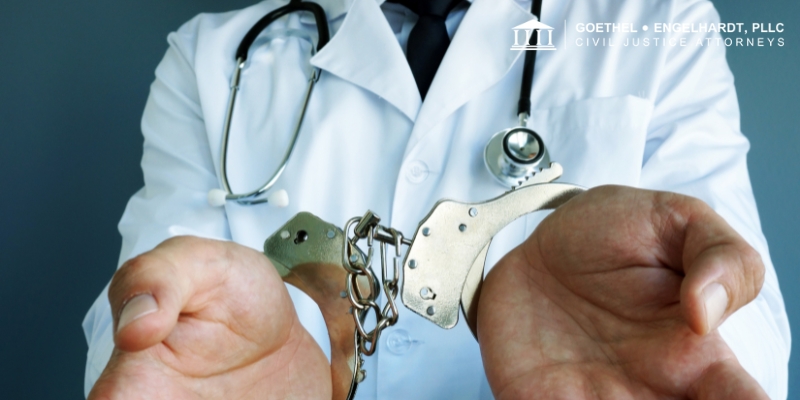 Legal Representation for Lansing Medical Malpractice Claims
If a negligent medical professional has injured you or a loved one, it is natural to feel a mix of frustration, desperation, and uncertainty. You might wonder whether you have grounds for legal action against the medical professional who harmed you and how you would hold them accountable. An experienced medical malpractice attorney is an invaluable asset to aid in this situation.
Why You Need a Lansing Medical Malpractice Attorney
Goethel Engelhardt, PLLC, has years of experience representing clients throughout Michigan in medical malpractice claims. We know the challenges most people face after suffering injury from medical errors, negligence or malpractice and the emotional stress that these situations typically cause. If a medical professional has injured you or a loved one, our team can help you hold them accountable with a medical malpractice claim. These are some of the most challenging personal injury claims that any person can face. You can approach your case with confidence, however, when you have an experienced Lansing medical malpractice lawyer representing your claim.
While it is possible to handle certain medical malpractice claims without an attorney, doing so is risky and challenging. The average person with no formal legal training would face significant challenges attempting to navigate their case unassisted. They would need to meet strict legal and procedural requirements while managing their own symptoms and recovery. Additionally, an injury from medical malpractice is likely to cause severe economic strain for the victim and their family. If you try to manage your case alone, it could be jeopardized by legal requirements you may not be aware of, or you could ultimately settle for much less than you deserve.
An experienced Lansing medical malpractice attorney can not only increase your chance of succeeding with your medical malpractice claim but also maximize your recovery to the fullest extent possible under Michigan law. Goethel Engelhardt, PLLC, has extensive experience representing clients in a wide range of medical malpractice claims, and we are ready to apply this experience to your unique case.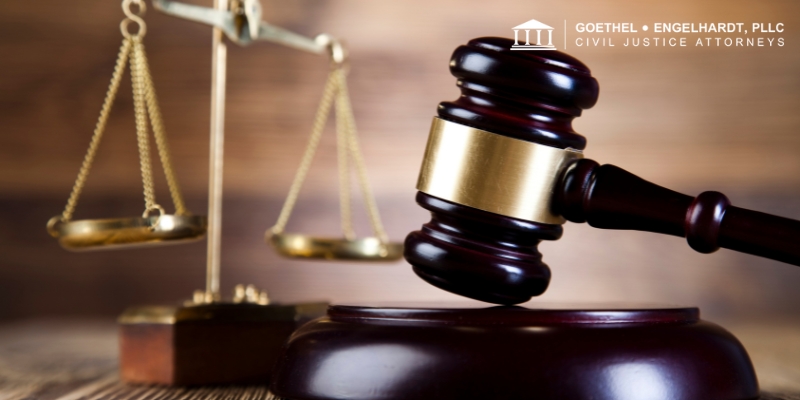 Understanding Medical Malpractice Claims in Lansing, Michigan
While even the best medical professionals can make honest mistakes, many medical injuries result from negligence and incompetence. The central concept in most medical malpractice claims is the "standard of care." This term defines the scope of treatment that a patient's condition requires. Medical professionals must adhere to the standard of care at all times.
Failure to meet the standard of care can lead to a medical malpractice claim. Some common examples of situations that lead to medical malpractice lawsuits in Michigan include:
Emergency room errors. The emergency room can be an incredibly stressful place to work, and medical personnel handling emergency care for patients must be conscientious and thorough at all times. Unfortunately, negligence in the emergency room can mean the difference between life and death for some patients.
Birth injuries. Attending physicians handling childbirth must monitor mothers and their infants carefully and address any variables that arise according to the appropriate standard of care. If a physician causes any harm to the child or the mother during childbirth, the result could be lifelong disability and life-threatening complications for both mother and child.
Birth trauma. Birth trauma is when the mother experiences serious psychological distress during or after childbirth. This invisible ailment can be devastating for some women and can have lasting consequences due to medical error.
Anesthesia errors. Administration of anesthesia requires careful patient observation and awareness of the patient's medical history. Any mistakes in administering anesthesia can have devastating effects, and if an anesthesia error results from negligence, this constitutes medical malpractice.
Surgical errors. Surgeons have demanding jobs, and they must complete their job duties carefully while adhering to the patient's standard of care at all times. When a surgeon makes a mistake during an operation, they could jeopardize the patient's life or cause irreparable harm.
Spinal cord, spinal nerve or other neurologic injuries. The spinal cord, spinal nerves and nervous system are highly vulnerable to injury during surgery. If the spinal cord, spinal nerves or nervous system sustain damage during surgery, the injury and damage often cannot be repaired. If you or a loved one have suffered from a spinal cord, spinal nerve or neurologic injury during surgery, medical care or treatment, our team will help you determine the full scope of compensation you can claim and guide you through your medical negligence or malpractice claim.
Diagnostic errors. Many medical conditions have overlapping symptoms. Physicians must use the process of differential diagnosis to correctly identify their patient's condition. Misdiagnosis or delayed diagnosis can lead to life-threatening medical complications for some patients.
These are only a few examples of the types of cases our firm handles for Lansing-area clients. If you believe your recent experience qualifies as medical malpractice, our team can assess your case and help you determine your best options for legal recourse.
Michigan Medical Malpractice Laws
A medical malpractice claim is a type of personal injury claim. Michigan has various legal statutes unique to medical malpractice cases that any prospective plaintiff must understand. First is the statute of limitations or time limit in which a claimant has to file a lawsuit. Michigan's statute of limitations for medical malpractice claims is two years from the date an injury occurred, with limited exceptions. Different statutes of limitations apply for different situations. If you believe that you or a loved one have been injured as a result of medical malpractice, call Goethel Engelhardt, PLLC immediately, to ensure your rights are preserved.
Another vital law to consider is the state's cap on non-economic damages. While a plaintiff can seek recovery of full compensation for medical expenses and other economic damages from a successful medical malpractice claim, Michigan state law limits the amount of non-economic damages they can recover for their pain and suffering and other intangible damages.
Find Legal Representation Today
Medical malpractice claims are among the most complex and challenging personal injury cases a person can face. If you believe you have grounds for a medical malpractice claim in Lansing, It is vital to consult an experienced attorney as soon as possible to start building your case. Goethel Engelhardt, PLLC, can provide the compassionate and meticulous legal counsel you need in this situation.
If you are ready to discuss your legal options with a Lansing medical malpractice attorney, contact us today and schedule your consultation with our team.