Holding Drunk Drivers Accountable When They Cause Car Accidents
While tougher laws against driving drunk have helped reduce the number of accidents, these senseless tragedies still happen on a daily basis in Michigan, ruining the lives of innocent victims and families.
Intoxicated drivers may face criminal punishment, but that doesn't heal the injuries or pay your family's bills. At the Ann Arbor law firm of Goethel Engelhardt, PLLC, we focus on civil justice for the victims of drunk driving accidents. Our Ann Arbor drunk driving accident lawyers work to maximize compensation through all applicable sources to help clients rebuild their lives.
To speak with one of our Ann Arbor drunk driving injury attorneys, call us today at 734-545-8421. We have handled drunk driver accidents throughout Michigan.
Drinking and driving is still a big problem. Alcohol or drugs are a factor in more than 10,000 Michigan auto crashes each year, contributing to over 4,000 injuries and 200-plus fatalities. — Source: Michigan State Police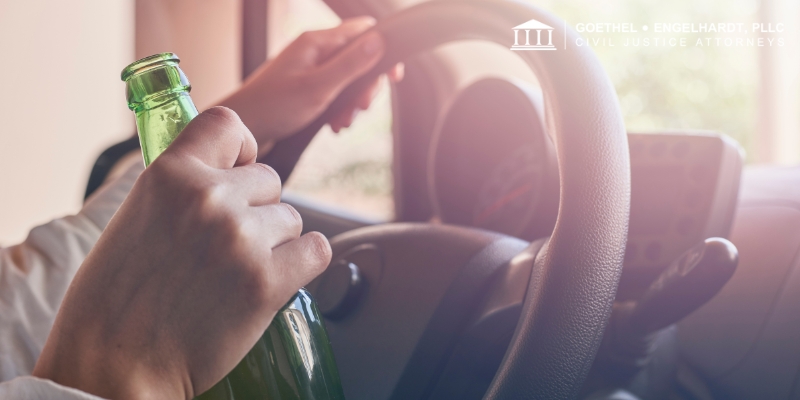 Justice For Victims Of Drunk Driving Accidents in Ann Arbor, MI
Alcohol-related crashes often involve severe or catastrophic injuries, especially when a drunk driver weaves into an oncoming lane, jumps a curb, runs a red light or rear-ends another vehicle. Such injuries take a heavy toll physically, emotionally and financially.
Our experienced trial lawyers pursue lawsuits against intoxicated drivers for their unforgivable decision to get behind the wheel. Unfortunately, those drivers do not always have sufficient liability insurance or personal assets to cover the losses. We also explore:
Dramshop and social host lawsuits — Under Michigan law, establishments that sell alcohol may be liable for serving a "visibly intoxicated" person who then causes an accident. Bars, restaurants and liquor stores, and adults who host parties, can also be sued for furnishing alcohol to a driver under the age of 21.
Uninsured/underinsured motorist — Under your own auto policy, your insurer pays for your losses if the drunk driver had no insurance, or makes up the difference if that driver carried minimal insurance.
Punitive damages — If the drunk driver's actions are deemed wanton or reckless, you may be entitled to an award of punitive damages, over and above the damages for medical care, lost income, and pain and suffering.
The standard of proof is very high for dramshop liability and punitive damages, and insurers often deny uninsured motorist claims. Our Ann Arbor drunk driving accident attorneys will determine if these claims have merit and will fight for every dollar of compensation to cover your family's losses.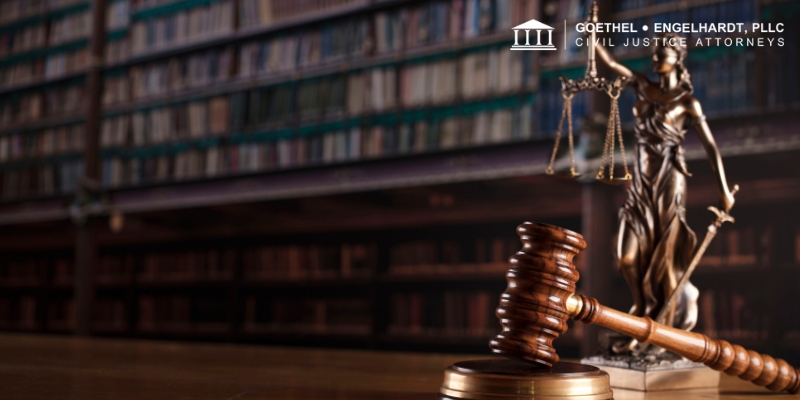 Answers. Results. Justice.
An accident caused by a drunk driver motivates us. Call our Ann Arbor law office at 734-545-8421 to arrange a free consultation, or use our online form to tell us about your accident.