Do I Have A Medical Malpractice Case in Ann Arbor, Michigan?
A bad outcome of medical treatment, even death, is not necessarily grounds for malpractice. A doctor's error, no matter how egregious, may not constitute malpractice if there was no harm. But when those two elements are combined — medical negligence resulting in lasting injury or fatality — physicians and hospitals can be held to pay.
Medical malpractice cases are complex and fact-specific. Litigation is expensive and hard-fought. Which is to say, there is a third element to winning compensation — aggressive representation by experienced attorneys who have the resources and the resolve to take on medical providers and insurance companies.
The trial lawyers of Goethel Engelhardt, PLLC, have prevailed in medical malpractice cases across Michigan. We offer a free consultation and case evaluation. When we take a case, we bear the upfront costs of bringing the lawsuit, and you owe attorney fees only if we recover monetary damages.
You Must Act Quickly
Virtually all legal claims have time limits in which a case must be brought. The statute of limitations will bar a claim if it is not brought within the time limit established by law. Medical malpractice cases have shorter deadlines than other types of personal injury lawsuits. Victims of medical malpractice must act quickly to protect their rights. Don't let the clock run out!
Answers. Results. Justice.
Our lawyers don't just know the law, they teach it. From 30 years of focused practice in medical litigation, we have developed a systematic approach to proving malpractice. This includes examining the medical records for signs of negligence, hiring the right medical experts, researching previous court rulings, prepping for trial, and working closely with families and various professionals to establish damages.
Not every case we investigate merits a lawsuit. Sometimes simply learning the truth of what happened provides peace of mind, even if the facts do not support a claim for malpractice. Either way, it costs nothing to find out if you have a viable case.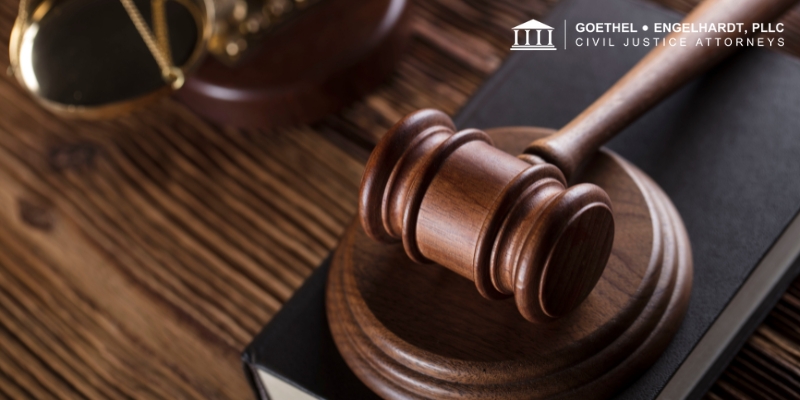 Do I Need A Medical Malpractice Lawyer in Ann Arbor, MI?
Contact our Ann Arbor office if you suffered serious injury or a loved one died in the care of medical professionals. Goethel Engelhardt, PLLC, can be reached by phone at 734-545-8421 or through our online contact form.