Standing Up For Victims of Ann Arbor, Michigan Motorcycle Accidents
Rarely do riders or passengers walk away from a motorcycle crash. More often than not, they suffer life-threatening or life-altering injuries. Many motorcyclists are also unfairly blamed for an accident that was not their fault.
The law firm of Goethel Engelhardt, PLLC, vigorously represents victims of motorcycle accidents in Michigan. We investigate to prove that another driver caused the crash, and we work every angle to ensure our clients are compensated as fully as possible for their hardships and losses.
Call our Ann Arbor motorcycle accident lawyers if you were injured on a motorcycle or lost a loved one. We will explain your rights in a free consultation.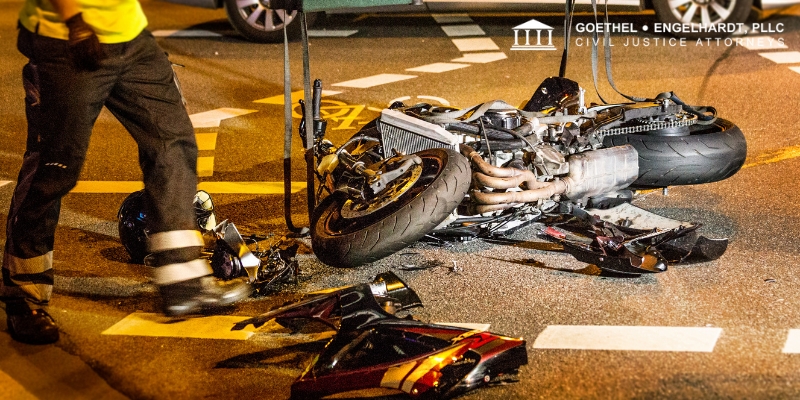 Who Is Responsible For The Crash?
More than 2,000 people are injured or killed in motorcycle accidents each year in Michigan. Even the most experienced riders are at the mercy of car and truck drivers. We conduct a prompt and thorough investigation, sometimes with the help of accident reconstruction specialists, to determine what led to the collision.
People assume the biker was speeding or weaving through traffic. Yet many times the facts show that the driver of the automobile did something illegal or utterly failed to see the motorcycle:
Turning left into the path of a motorcycle
Cutting off a motorcycle when changing lanes
Tailgating or aggressive driving
Running a red light or stop sign
Pulling out into traffic
Crossing the centerline
Negligent drivers can be held accountable even if there was no collision, as when motorcyclists are forced off the road or lay their bike down to avoid a crash.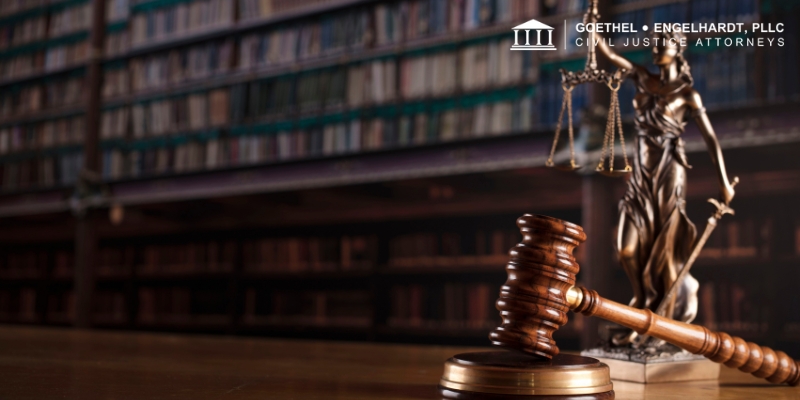 Contact Our Ann Arbor Motorcycle Accident Attorneys Today
We have obtained notable recoveries for victims of traffic accidents, including major injuries in motorcycle crashes: head trauma, back and neck injuries, broken bones, severe road rash and other harm.
Most motorcycles are not covered by Michigan no-fault insurance. We help clients deal with their medical bills and lost wages while we are building the case for monetary damages. Compensation must account for future medical care and lost earning capacity, as well as our clients' pain and suffering, and any permanent disability or disfigurement.
We are committed to providing economic relief for the long and difficult recovery from a motorcycle accident, even if it means taking the negligent party and insurance companies to trial. Call 734-545-8421 to schedule your free consultation with one of our attorneys; or complete our online form, and we will reach out to you soon.