A Swift and Strong Response To Medication Errors in Ann Arbor, Mi
According to the Food and Drug Administration (FDA), medication errors injure 1.3 million people every year in the United States. Whether the error occurs in a hospital, emergency room or nursing home or at your local pharmacy, the results can be devastating — even deadly. If you or a loved one was given an incorrect medication or dosage, contact a skilled Ann Arbor medication error attorney.
At Goethel Engelhardt, PLLC, we are prepared to handle cases involving:
Prescribing the wrong dosage
Overdose
Pharmacy filling the wrong drug
Failure to recognize contraindications before prescribing
Failure to alert patients to serious side effects
Failure to note allergic reaction when prescribing a medication
Poor communication between health care providers regarding drugs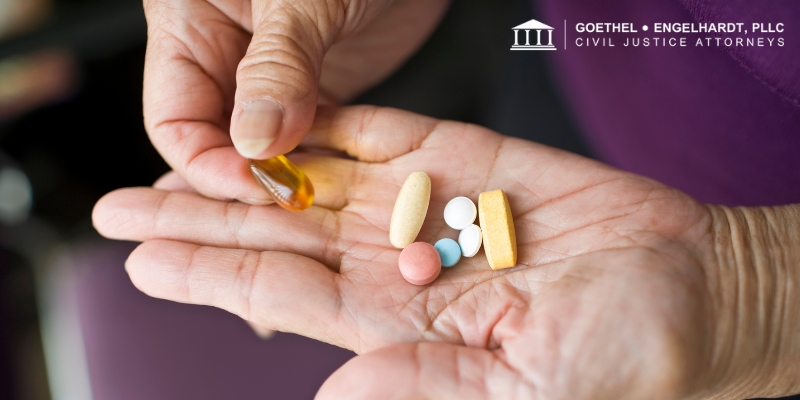 Contact Our Ann Arbor Medication Error Attorneys Today
Death and injury due to preventable medication errors and mistakes occur at an alarming rate. Doctors, nurses and pharmacists must be held accountable when their negligence, errors or inattention harms innocent victims.
Schedule a free consultation with a skilled Ann Arbor medication error lawyer today. Goethel Engelhardt, PLLC, can be reached by phone at 734-545-8421 or through our convenient online contact form.