Know Your Rights When Nursing Home Injuries And Abuse Occur in Ann Arbor, MI
Nursing home residents are among the most vulnerable members of our community. When residents are in fragile health any injury can quickly become life-threatening. According to the Kaiser Family Foundation, over 45,000 Michigan citizens live in geriatric skilled nursing facilities. Many thousands more live in adult foster care and assisted living facilities. This number is expected to dramatically increase as the baby-boomer generation ages and with advancement in health care.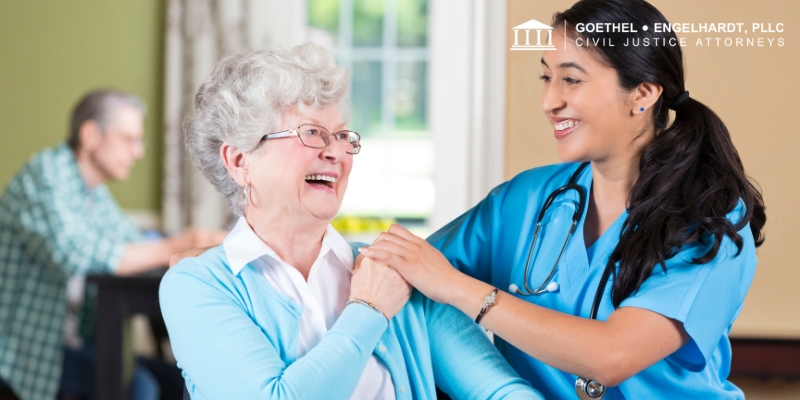 Too Many Cases of Abuse and Neglect
A recent study by the Journal of Elder Abuse and Neglect determined that more than one in five elderly nursing home residents in Michigan are neglected. According to the federal government, three out of four nursing homes in Michigan were cited in the last three years for serious violations that either harmed residents or put them in immediate jeopardy. In fact, Michigan inspectors handed out serious citations nearly twice as often as the national average.
Much of that neglect comes as a result of corporate decision-making that puts profits over patient safety. That corporate greed results in inadequate staffing, training and supervision of nursing homes, and many, many of Michigan's most vulnerable citizens are injured or killed every year as a result.
Patient Rights in Ann Arbor, MI
Nursing home abuse and neglect can include needless injury from improper transfers, bedsores, patients who are dropped or allowed to fall, malnutrition or dehydration, or improper use of restraints. The most deplorable nursing home abuses are physical and sexual assaults committed by nursing home staff.
Under Michigan law, nursing home residents have statutory rights that include the following:
A patient cannot be discriminated against, and cannot be denied appropriate care, on the basis of race, religion, national origin, sex, age, handicap, marital status, sexual preference or source of payment. A patient's or resident's civil and religious liberties shall not be infringed, and the facility shall encourage and assist in the exercise of these rights.
A patient has the right to a copy of his or her medical records.
A patient has the right to privacy in treatment and caring for personal needs with consideration, respect and full recognition of his or her dignity.
A patient has the right to adequate and appropriate care and to receive information about his or her medical condition, proposed treatment and prospects for recovery. A patient is entitled to adequate and appropriate pain and symptom management.
A patient has the right to an explanation of his or her bill. Also, the patient is entitled to know who is responsible for, and who is providing, his or her care. A patient is also entitled to be free from performing services for the health facility or agency that are not for therapeutic purposes.
A patient has the right to private communications with his or her physician, attorney or any other person. A patient has the right to have his or her parents, spouse, next of kin or representative stay at the facility 24 hours a day if the patient is considered terminally ill by a physician.
A patient or resident is entitled to be free from mental and physical abuse and to be free from physical and chemical restraints unless medically necessary.
A patient has the right to retain and use personal clothing and possessions as space permits.
A patient has the right to proper meals that meet the recommended dietary allowances for the patient's age and sex and special dietary needs.
A patient has the right to freedom from discharge, harassment and retaliation because the patient has exercised rights protected by law.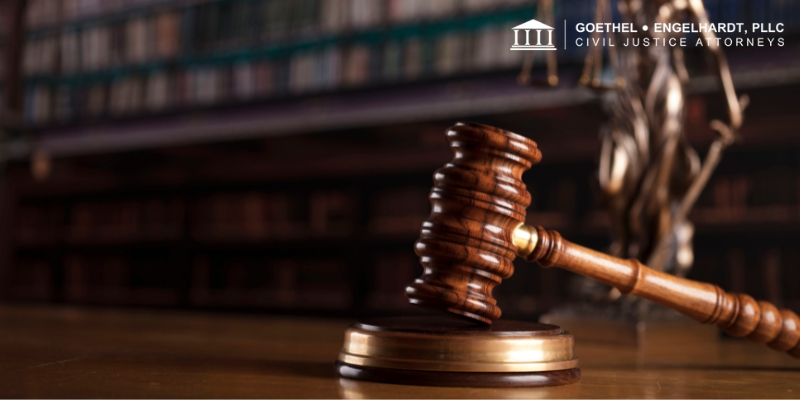 Contact Our Ann Arbor Nursing Home Abuse Attorneys Today
Please contact our office if you feel a loved one was the victim of nursing home abuse or neglect and speak to an Ann Arbor nursing home abuse lawyer today.
Source: Michigan Statutes MCLA 333.20201; MSA 14.15(20201)