Grand Rapids Doctor Malpractice Attorney
Every day, thousands of people in Michigan and throughout the United States rely on their doctors to provide effective and safe medical treatment for traumatic injuries, illnesses, chronic conditions, and a host of medical problems. While most of these patients can expect effective and safe treatment from their doctors, others may suffer severe injuries from doctor malpractice.
All doctors take a professional oath to do no harm to their patients. They must use good judgment in the treatment of each of their patients and always adhere to the standard of care. They must also perform medical procedures safely and competently.
Unfortunately, not all medical professionals uphold their oath to do no harm to patients, and doctor malpractice can occur. If you or a loved one recently suffered medical harm and economic losses due to negligent medical care from a doctor, a Grand Rapids medical malpractice lawyer can assist you in holding them accountable for your damages.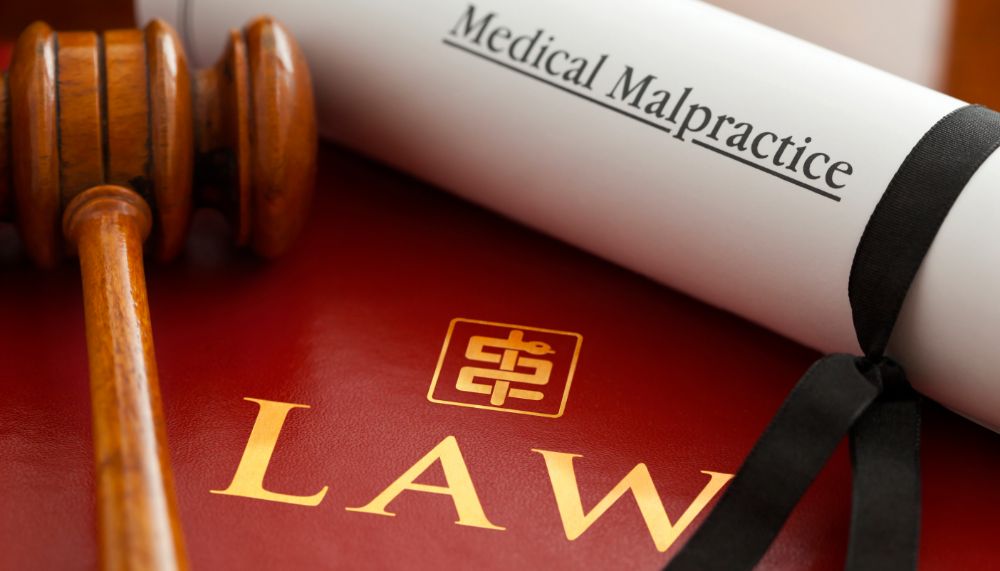 Why Should I Hire a Grand Rapids Doctor Malpractice Lawyer?
Whenever you face a medical malpractice claim, it is vital to seek legal counsel from an attorney you can trust. No matter how clear the fault for your experience may seem, there are many procedural requirements you must fulfill to proceed with a medical malpractice case.Navigating these procedural issues would be very difficult for anyone who does not have professional experience handling medical malpractice cases.
Even if you did manage to succeed with a doctor malpractice suit on your own, you would be unlikely to recover as much compensation as an experienced Grand Rapids doctor malpractice attorney could have obtained on your behalf. Additionally, you would need to manage your case proceedings while also dealing with the aftermath of your injury.
Goethel Engelhardt, PLLC can provide the compassionate and responsive legal counsel you need to approach your doctor malpractice case with peace of mind and confidence. We have years of experience representing Grand Rapids, MI, area clients in a wide variety of medical malpractice claims, and we are ready to leverage this experience on your behalf. We understand you likely have many questions regarding your case and are struggling with a great deal of uncertainty when it comes to the damages doctor malpractice has inflicted on you and your family. Choosing the right attorney to represent you can potentially make a tremendous impact on the outcome of your claim.
What Does Doctor Malpractice Entail?
Medical malpractice occurs whenever a medical professional fails to follow the standard of care a patient requires in a specific situation. The "standard of care" is the minimum level of treatment required for a certain injury or illness. Medical professionals must follow the standard of care in every patient care situation. They can only deviate from it if they have a valid reason to do so, such as a patient's medical incompatibility with the standard form of treatment typically used for their condition.
Doctor malpractice specifically applies to medical doctors failing to uphold their professional responsibilities. Common examples of doctor malpractice include:
Diagnostic errors. A diagnosing physician must use appropriate differential diagnostic methods to accurately determine a patient's condition. If they deliver a faulty diagnosis or fail to provide an accurate diagnosis within a reasonable time, the patient can suffer severe harm.
Inappropriate application of medical technique or treatment. Doctors must follow the standards of care that apply to each patient's condition. If a doctor employs medical techniques or treatments outside of the standard of care without justification, this can easily result in severe patient harm.
Providing medical treatment under the influence of alcohol or drugs. Doctors have stressful and demanding jobs, and some may, unfortunately, choose to cope with their stress by consuming alcohol or drugs. If a doctor injures a patient while under the influence, they not only face liability for doctor malpractice, but they may also face criminal prosecution and lose their medical license.
Injuries at birth. If a doctor is handling a childbirth procedure, they must be careful to prevent injury to the mother and her child. Birth injuries that affect newborns can potentially result in lifelong disabilities, and some birth injuries are fatal.
If you are unsure whether a recent experience constitutes an example of doctor malpractice, it is crucial for you to contact an experienced Grand Rapids doctor malpractice attorney as soon as possible. Your legal team can assist you in determining whether you have grounds for a case.
Potential Damages for a Grand Rapids, MI Doctor Malpractice Claim
Michigan law allows the victim of medical malpractice to seek full compensation for any economic damages suffered from negligent medical treatment. The plaintiff may have needed corrective medical care to treat the harm done by the defendant in their claim.The defendant would be liable for all medical treatment costs the plaintiff incurs due to their negligence. Additionally, if the plaintiff misses time at work due to doctor malpractice, or if they can't return to work due to a permanent disability, the defendant faces liability for lost income and lost future earning capacity as well.
Michigan law also allows plaintiffs to seek compensation for their pain and suffering. However, state law limits the amount of noneconomic damages a plaintiff can seek in a medical malpractice case. As of 2021, the limit on noneconomic damages for medical malpractice cases was $476,000. However, that limit could increase to $851,000 if the plaintiff suffered severe permanent harm, such as a spinal cord injury resulting in paralysis or permanent reproductive harm. These limits adjust each year for inflation, and your Grand Rapids doctor malpractice attorney can help you determine an appropriate figure to include in your claim based on the severity of your situation.
How to File Your Doctor Malpractice Claim in Michigan
You cannot proceed directly with a doctor malpractice claim as you would a standard personal injury claim. There are statutory requirements in Michigan that apply specifically to medical malpractice suits, and your Grand Rapids doctor malpractice attorney can assist you in meeting all the applicable rules.
First is the statute of limitations, or the time limit in which a plaintiff has to file their claim. You have two years from the date your injury occurred to file your civil suit against the defendant. If you did not immediately discover the harm done by the defendant, the discovery rule may apply instead, giving you six months from the date you discovered the harm to file your suit.
You must also provide formal notice to the defendant in your case that you intend to file a civil action against them. Typically, this Notice of Intent must be submitted to the defendant 180 days or more prior to the filing of your case. Additionally, you may need to secure a certificate of merit to support your claim. This would be a formal legal document from a professional in the medical field who possesses credentials like that of the defendant. They'd provide an expert-level explanation of how the defendant violated the standard of care in the situation in question.
FAQs Grand Rapids, MI Doctor Malpractice Law
How Long Does It Take to Sue a Doctor for Malpractice in Michigan?
Some medical malpractice claims can resolve relatively quickly if the parties involved can reach a mutually agreeable settlement. Otherwise, a case may proceed to trial, where it can potentially take months of tedious courtroom proceedings before any resolution is reached. Your Grand Rapids doctor malpractice attorney can provide a reasonable estimate of the time your case is likely to require.
How Do I Get a Medical Malpractice Attorney to Take My Case?
When searching for an attorney to represent you, evaluate potential lawyers' experience, availability, and billing policy. When you meet with a potential attorney, they would be unlikely to accept your case if they believe it has a very low chance of success. If you can provide a potential attorney with clear proof that you suffered actual harm from medical malpractice, they would be more likely to accept your case.
What Happens If Someone Dies From Doctor Malpractice?
In the event that doctor malpractice results in fatal injury to a patient, the patient's family would have the right to pursue a wrongful death claim against the doctor who caused the death. Wrongful death claims are similar to personal injury cases in many ways, but there are various unique legal statutes that apply to these cases.
How Much Does a Grand Rapids Doctor Malpractice Law Firm Cost to Hire?
Most medical malpractice attorneys offer contingency fee billing to their clients. This means a client pays nothing upfront for their legal counsel. They'd pay a percentage of their case award as their attorney's fee, but only if they win. Before agreeing to an attorney's representation, make sure you fully understand their billing policy.
Legal Counsel for Grand Rapids, MI Doctor Malpractice Claims
Goethel Engelhardt, PLLCprovides the experience and skill you need on your side if you intend to pursue a doctor malpractice claim in Grand Rapids, MI. We understand the stress and uncertainty that any injury from medical malpractice can cause, and we strive to help every client we represent recover as fully as possible. If you would like to review your options for legal recourse with an experienced Grand Rapids doctor malpractice lawyer, schedule a consultation with Goethel Engelhardt, PLLC as soon as you are able.