Grand Rapids Nursing Malpractice Attorney
Every day, thousands of people across Michigan trust nurses to offer them safe, effective, and competently administered treatment for their injuries and illnesses. While the majority of patients receive the care they require with positive experiences, others are not so fortunate and suffer grievous injuries from the medical professionals they've hoped would treat their injuries. When nurses fail to meet their professional obligations and violate the standards of care their patients require, they become liable for nursing malpractice.
The attorneys at Goethel Engelhardt, PLLC, have extensive professional experience representing clients in Grand Rapids, MI, and the surrounding areas in complex medical malpractice suits, including those that pertain to nursing malpractice. We understand the difficulty victims of this type of medical negligence often face as they seek accountability for their damages. If you need legal assistance with a nursing malpractice claim in the Grand Rapids area, we can help.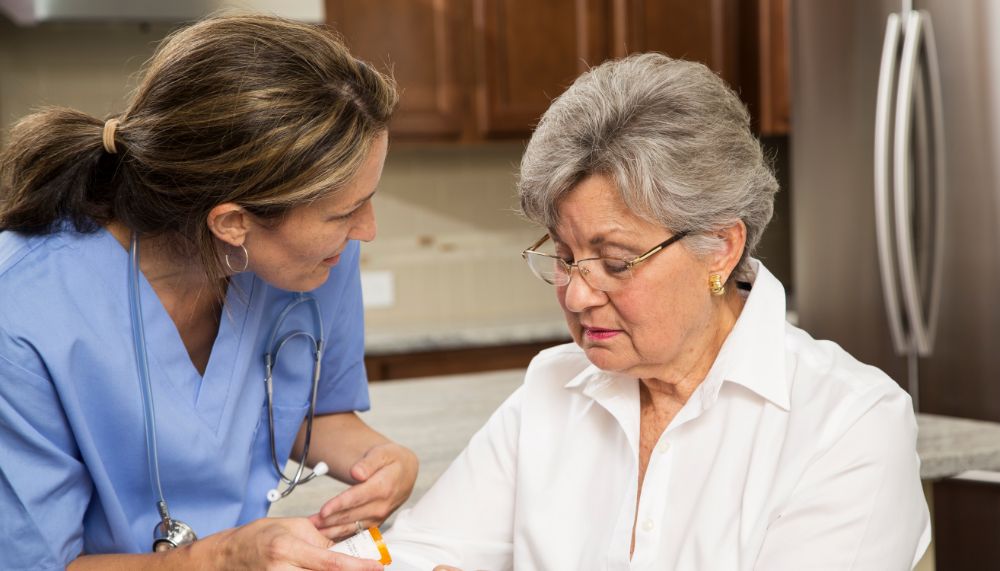 Benefits of Legal Representation for a Nursing Malpractice Suit
Many people who experience injuries from medical malpractice do not immediately realize that they have grounds for legal recourse. Some have the underlying causes of their injuries and illnesses concealed from them, or medical staff may make negligent errors in the administration of their care that results in objectively noticeable damages.
If you are unsure whether you have grounds to file a medical malpractice claim in Grand Rapids, it is essential to speak with an experienced attorney as soon as possible. Your legal team can discern whether you have grounds to file a civil suit against the nurse who injured you, as well as assess whether the potential compensation you could receive if you win would justify the stress and effort of filing your case. Additionally, your attorney can also ensure your case meets all applicable procedural requirements, so no administrative red tape delays your proceedings.
Understanding Nursing Malpractice and Medical Malpractice in Michigan
When you choose Goethel Engelhardt, PLLC, to represent your nursing malpractice claim, you will have extensive professional resources and lots of experience to support your case. We learn each client's unique needs and concerns regarding their malpractice claim, and we strive to help every client maximize their recovery. Our representation can make it easier to meet the challenges your case presents and significantly improve your chances of success with your legal action.
What Is Nursing Malpractice?
Nurses are required to provide many essential medical services to their patients. They also have strict professional obligations they must meet when treating every patient. Nurses are typically responsible for monitoring patient vital signs, placing and removing intravenous connections, taking blood and other bodily fluid samples, and providing basic care and supervision.
Nursing malpractice claims revolve around a nurse's failure to meet these obligations. A few common grounds for Michigan medical malpractice claims include:
Infections and other injuries caused by incorrectly placed or removed IVs
Failure to properly monitor patient vital signs
Failure to appropriately address signs of patient distress
Administering medical treatment while under the influence of drugs or alcohol
Attempting medical care for which the defendant is not qualified to perform
Failure to adhere to a patient's medication schedule, and that harmed the patient
These are just a few possible examples of how a nurse could face liability for nursing malpractice. Many victims of nursing malpractice do not immediately realize that they have grounds for legal recourse, incurring additional medical treatment costs for the ill effects of their nurse's negligence. Others do not discover the harm done to them for a long time, leaving them with little time in which to take legal action once the reality of their situations becomes apparent.
It's important to remember that while there is an inherent margin of error in every medical situation, there is a marked difference between an honest mistake and medical malpractice. Any patient harm caused by a failure to exercise appropriate professional care or from egregious negligence can easily lead to a complex civil action from the patient.
Damages in a Nursing Malpractice Case
Michigan state law permits the plaintiff of any medical malpractice suit to seek full compensation for any economic damages caused by the defendant's actions. When it comes to nursing malpractice cases, these damages typically pertain to the cost of corrective medical treatments the victim required to fix the effects of the defendant's malpractice. The plaintiff can also try to get compensation for any income they lost if their injury caused them to miss time from work.
When a patient has experienced severe harm resulting in long-term or permanent damage, the defendant is liable for all associated economic damages for these issues as well. This means your Grand Rapids nursing malpractice lawyer can potentially help you secure compensation for the cost of future medical treatment you will require, as well as your lost future earning potential. You also have the right to ask for compensation for your pain and suffering.
State law limits pain and suffering compensation in most medical malpractice cases to $476,600 as of 2021. For plaintiffs who have suffered permanent harm of any kind, this limit can extend up to $851,000, and these caps on noneconomic damages in medical malpractice cases change each year in Michigan to account for inflation.
What to Expect From Your Grand Rapids Nursing Malpractice Attorney
Hiring experienced legal representation you can trust significantly increases your chance of success with your impending nursing malpractice claim. Your legal team can assist you in constructing your initial complaint and can help you with your early case filings. They ensure your medical malpractice claim meets all procedural requirements imposed by state law. For example, you will need to submit an affidavit of merit signed by a qualified medical professional who testifies in support of your situation, and your attorney can help you locate the right expert witness to fulfill this need. You must also be prepared to provide a full accounting of the total range of damages you are seeking from the defendant. You need to prove they are the results of the defendant's negligence and not some other cause.
Your Grand Rapids nursing malpractice attorney can help you prove the nurse you have named in your suit violated the standard of care they were required to observe in handling your care. Goethel Engelhardt, PLLC can help you establish firm grounds for your claim, gather the evidence needed to support it, and maximize the final compensation you obtain from the defendant.
FAQs Grand Rapids, MI Nursing Malpractice Law
How Do I Know If I Have Grounds for a Michigan Medical Malpractice Claim for Nurses?
Nursing malpractice is a form of medical malpractice.Therefore, your case is going to revolve around the defendant's failure to meet the standard of care you should have received for your condition. When it comes to nursing malpractice, you must identify the defendant responsible for your injury and prove they violated their professional duty of care as a nurse.
What Is "Informed Consent?"
Many nursing malpractice claims pertain to violations of the informed consent law, which requires medical professionals to fully inform patients of all their treatment options, as well as the known risks and potential side effects of suggested treatments. Failure to secure a patient's informed consent is a violation of their rights and potential grounds for a malpractice claim if this results in patient harm.
What Is the Difference Between a Mistake and Medical Malpractice?
Medicine is inherently uncertain in many ways, and each patient can have unique medical issues their treatment team must address appropriately based on the accepted standards of care that apply to the situation. Medical malpractice occurs when a medical professional causes patient harm due to egregious negligence outside the realm of honest mistakes, fails to provide competent medical care, or causes harm through intentional misconduct, such as conducting a risky procedure on a patient while under the influence of alcohol or drugs.
Is It Worth Hiring a Grand Rapids Nursing Medical Malpractice Attorney?
When you face a complex civil case like a nursing malpractice suit, it's vital to have legal counsel you can trust. While it is technically possible to succeed with a medical malpractice claim without legal representation, doing so would be challenging, and you would risk ending up with less of a recovery than an attorney could have obtained on your behalf. Hiring an experienced Grand Rapids nursing malpractice attorney significantly improves your chances of winning your case, and you are more likely toget the maximum amount you can in your final case award.
Trust Our Grand Rapids Nursing Malpractice Firm
The team at Goethel Engelhardt, PLLC,has experience representing Grand Rapids area clients in a variety of civil cases, including complex personal injury suits and medical malpractice claims. We understand the challenges that face victims of nursing malpractice and the uncertainty their situations often generate. To learn more about your options for legal recourse in response to an incident of nursing malpractice, contact Goethel Engelhardt, PLLC, today. Our Grand Rapids nursing malpractice attorneys can help you every step of the way.