Grand Rapids Surgical Errors Attorney
People living in Grand Rapids and throughout Michigan undergo a variety of different surgical procedures, and most of these patients are fortunate enough to receive safe and effective surgical care that addresses their medical needs. Sadly, others are not so lucky. Many people experience severe injuries because of incompetently performed and otherwise botched surgeries.
Any surgical procedure entails a reasonable margin for error, but surgeons are specially trained to complete these procedures correctly, minimizing the window for patient harm to occur. When they fail in their professional responsibilities and it results in patient harm, this constitutes surgery medical malpractice and could lead to a surgical error claim from the patient.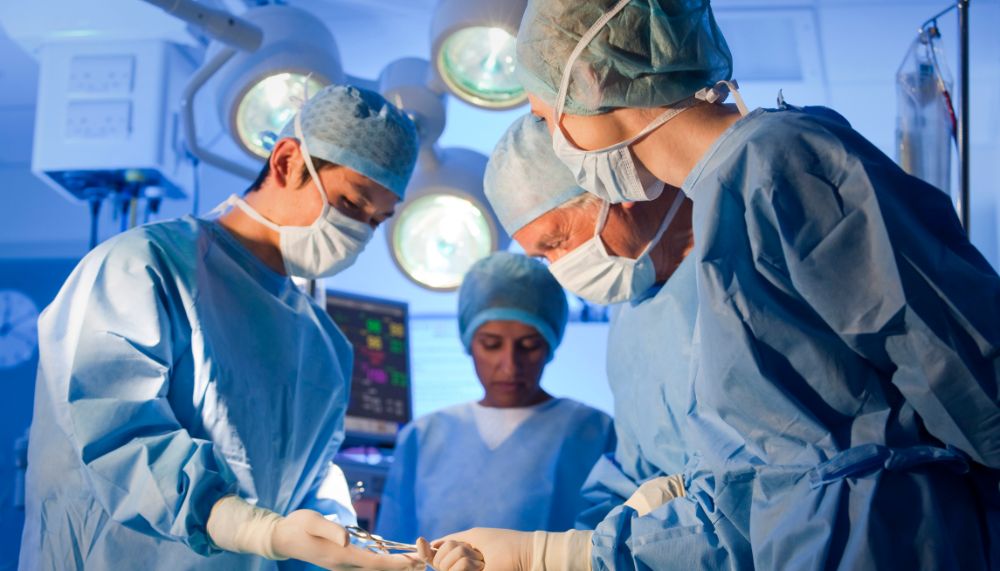 Why You Should Hire a Grand Rapids Surgical Errors Lawyer
If you are unsure about filing legal action in response to your recent surgical injury, or if you think that it would not be worth the trouble of filing a claim in light of the little compensation you expect to receive, it is vital that you consult a Grand Rapids surgical error attorney as quickly as possible after your initial recovery.
Your attorney may be able to discern cause for legal action that you couldn't identify yourself. For example, you could have the right to hold the defendant accountable for the additional medical expenses they caused you to incur to fix their error. You could also hold them accountable for long-term damages if their surgical error caused any type of long-term or permanent harm. Regardless of what your claim entails or how extensive your damages may be, legal counsel you can trust is an invaluable asset as you navigate your case proceedings.
An experienced Grand Rapids surgical error attorney can help you compile the evidence needed to proceed with your medical malpractice suit against the surgeon who injured you. A medical malpractice claim is a type of personal injury claim subject to special rules and statutes you must be prepared to address. When you choose Goethel Engelhardt, PLLC, to handle your surgical error claim, you can be sure our team is prepared to meet the unique challenges your case presents. Our goal is always to help our clients recover as swiftly and as fully as possible from their injuries caused by negligent medical professionals in Grand Rapids.
Understanding Surgical Error Suits in Michigan
A "surgical error" can happen in many ways. While it may seem overly demanding to expect surgeons to perfectly perform procedures 100% of the time, it is not unreasonable to expect them to perform these procedures safely while adhering to their patients' standards of care at all times. While a surgical procedure could have a margin of error that's understandable given the complexity of the operation, surgeons are expected to fix any mistakes they make during procedures immediately, assess any long-term or permanent complications they may cause to the patient, and take responsibility for their mistakes.
Most of the Michigan surgical error claims filed each year pertain to things like:
Physical injury to a patient during surgery due to egregious negligence.
Misuse of surgical instruments or careless use of especially sensitive equipment that resulted in patient harm.
Leaving gauze, sponges, surgical instruments, or other medical devices inside of a patient after completing a surgical procedure and closing the surgical wound.
Failure to appropriately administer anesthesia and/or monitor patient vital signs during a surgical operation.
Performing a surgical operation under the influence of drugs or alcohol or while dangerously fatigued.
Performing a surgical operation for which the surgeon is not qualified to perform or attempting a surgical procedure without adhering to the applicable standard of care for the operation.
Egregious negligence, such as operating on the wrong body part or performing the wrong procedure on the wrong patient.
Any of these could potentially result in grievous patient harm, and it is possible for the effects of some surgical errors to remain undetected for a long time before they manifest noticeable symptoms. It is also possible for a surgeon to commit a serious surgical error, attempt to conceal their actions, and/or defraud their patient to avoid disciplinary action and civil liability.
Damages and Compensation in Grand Rapids Surgical Error Claims
Michigan law permits the plaintiff in a medical malpractice suit to seek full compensation for all the economic damages they suffered because of the plaintiff's negligence or intentional misconduct. The economic damages available in your surgical error claim are likely to include your medical expenses and lost income resulting from the injury. The defendant who caused the injury is liable for any medical treatment costs you incur to fix their error, and they also assume liability for any long-term medical expenses you will face because of their actions.
If your surgical injury forces you to miss work, the defendant is liable for your lost wages. If you develop a permanent disability that impairs your ability to work in any way, the defendant could also be liable for your diminished earning capacity. Beyond these economic losses, you can also hold the defendant accountable for your pain and suffering. However, Michigan law limits noneconomic damages in medical malpractice claims to $476,600 as of 2021, with an increased cap of $851,000 for plaintiffs who suffered permanent damage from their surgical errors.
An experienced Grand Rapids surgical error attorney is a crucial asset when it comes to maximizing your recovery. With the right attorney's assistance, you can build a strong medical malpractice claim against the defendant who injured you that compels them to seek a swift settlement. If you choose Goethel Engelhardt, PLLC, to represent you, you can rest assured our team is ready to do everything possible to maximize the case award you obtain from the defendant. Our firm routinely assists clients in Grand Rapids and surrounding communities with their medical malpractice claims, and we can put this experience to work for you in your surgical error claim.
FAQs Grand Rapids, MI Surgical Errors Law
How Do I Know If I Have Grounds for a Surgical Error Lawsuit?
Many surgical procedures are inherently risky, and your treatment team is required to fully inform you of all risks associated with their suggested course of treatment. If you were injured because the surgeon managing your operation did not possess the required professional skill, performed the operation under the influence, or was otherwise negligent outside the scope of honest mistakes, you likely have grounds for a claim. Your Grand Rapids surgical error attorney can assist you in filing your claim.
Can I Sue a Surgeon Directly for an Injury They Caused?
There are special procedural rules that apply to medical malpractice suits that do not apply to most other personal injury claims. If a surgeon injured you through malpractice, you must first prove they committed malpractice before filing your civil suit. This means obtaining an affidavit of merit from a qualified medical professional who can testify in support of your claim and explain how the defendant breached the standard of care you required.
How Long Will My Case Take to Resolve?
Medical malpractice claims are very complex personal injury claims, but with the right attorney's legal counsel, you could potentially resolve your claim in a relatively short amount of time. The sooner you start building your case, the better your chances are of holding the defendant accountable for your actions. An experienced Grand Rapids surgical error attorney should be able to provide an estimate of the time your case is likely to require to reach a conclusion.
How Much Is My Surgical Error Claim Worth?
The amount you can receive from the defendant if you succeed with your case depends on the scope and severity of the damages they caused. You have the right to expect full compensation for any economic losses you sustained as well as compensation for your pain and suffering. The latter, however, is capped by state law, and your attorney will be a crucial asset in securing as much compensation as possible for your damages.
Is It Worth Hiring a Grand Rapids Surgical Error Attorney to Handle My Case?
Hiring legal counsel you can trust significantly improves the odds of success with a medical malpractice claim. The right attorney can also make it easier to face the unique challenges your case presents and maximize the recovery you obtain. In addition, Michigan law limits attorneys' fees in medical malpractice suits to percentages of clients' case awards. Even when accounting for the cost of hiring an attorney, legal counsel is a tremendous benefit to any medical malpractice plaintiff in Michigan.
Grand Rapids, MI Medical Malpractice Attorney
Goethel Engelhardt, PLLC, has built a strong reputation as one of the leading medical malpractice firms in the Grand Rapids, MIarea thanks to our unwavering commitment to client-focused legal counsel. We provide every client with an individualized legal strategy for navigating their cases successfully and maximizing the compensation they obtain. To explore your options for legal recourse after suffering an injury from a negligent surgical error, we can help. Contact Goethel Engelhardt, PLLC, today.