Grand Rapids Hospital Malpractice Attorney
While every medical professional has a duty to not harm their patients, hospitals and other medical treatment centers have organization-level legal duties to their patients. Unfortunately, many Americans sustain injuries from medical negligence each year, and errors from negligent medical treatment account for a surprising number of accidental injuries and even deaths in the U.S. each year. If you have recently experienced any type of injury or illness due to the care you received in a Grand Rapids, MI area hospital, it's vital to know your rights in terms of holding the hospital accountable for your damages.
Goethel Engelhardt, PLLC provides client-focused legal counsel to Grand Rapids area clients facing difficult malpractice claims against area hospitals. We know how daunting it can be to take legal action against a large hospital with a robust in-house legal department, but doing so might be your best legal recourse after sustaining harm from a hospital. The sooner you connect with a Grand Rapids hospital malpractice attorney you can trust, the better your chances will be of succeeding with your claim.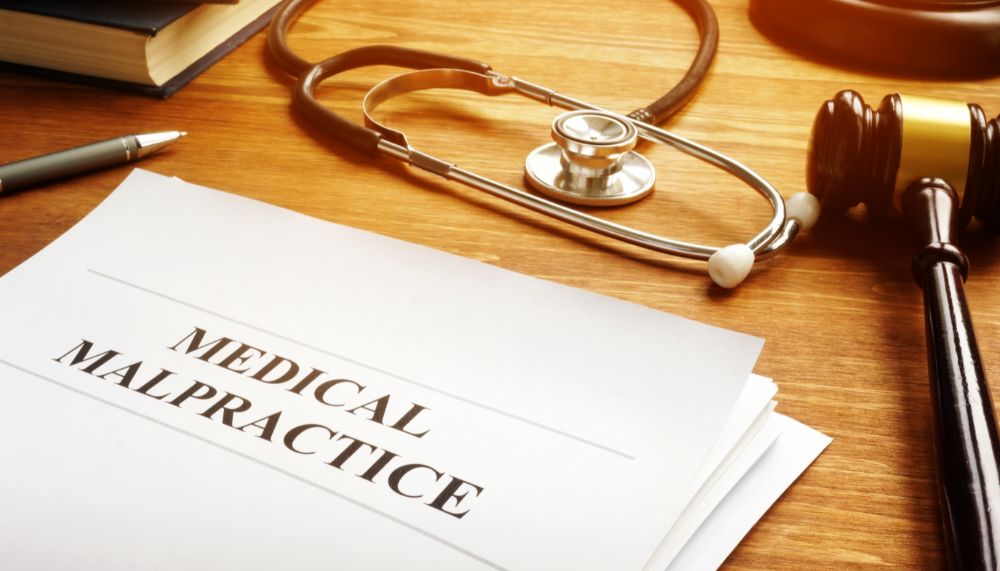 Benefits of Hiring a Grand Rapids Hospital Malpractice Lawyer
A medical malpractice claim is similar to a personal injury claim, but there are special rules that apply to civil claims filed against medical professionals in Michigan. Navigating the complexities of your case by yourself while recovering from painful injuries or a debilitating illness would be challenging. Hiring legal counsel you can trust means you can focus on your recovery with reassurance knowing your legal affairs are in capable hands.
Your legal team will ensure your case meets the state's statute of limitations or time limit for filing medical malpractice claims. In Michigan, this is two years from the date of an injury or six months from the date you discovered you were harmed by hospital malpractice. Along with meeting all applicable filing deadlines, your attorney can help you develop a compelling case that proves the defendant you have named in your claim has caused measurable harm.
At Goethel Engelhardt, PLLC, we take time to learn each client's story, addressing the unique concerns they have about their injuries and options for recovery. Michigan law may appear to limit plaintiff recovery in some ways, but a good legal team ensures their client maximizes the compensation they receive from a successful case. Ultimately, hiring a Grand Rapids hospital malpractice attorney significantly improves your chances of success with your claim, and you are more likely to secure higher compensation amounts than you originally expected with their help as well.
What Is Hospital Care Malpractice?
Hospitals are required to meet many regulations enforced at the state and federal levels. These regulations pertain to the hiring and training of support staff, management of licensed medical professionals, hospital cleanliness and sanitation, and many aspects of patient care. A hospital malpractice claim can pertain to the hospital's failure as an organization to meet the appropriate standard of care. Alternatively, a hospital could bear vicarious liability for an action taken by one of its employees that results in patient harm.
To succeed with a hospital malpractice claim in Grand Rapids, MI, the plaintiff must show that they were harmed by the hospital's failure to meet the standard of care they required. A few commonly reported causes of hospital malpractice claims in the U.S. include:
Negligence in hiring. Hospitals are required to conduct appropriate background checks on applicants and ensure every employee has the appropriate credentials and training to perform their job duties. A hospital's obligations are even stricter when it comes to the doctors, nurses, and health care providers they hire. If a hospital negligently hires an employee incapable of safely performing their job duties and the employee harms a patient, the hospital is likely to bear liability for the resulting damages.
Poor sanitation. Hospitals have very demanding cleaning and sanitation requirements. Many surfaces in most hospitals are exposed to bodily fluids, bacteria, and various pathogens, and it's vital for all hospitals to ensure their facilities are maintained as carefully as possible. Failure to do so could lead to a patient developing an illness or infection, which, in turn, can lead to further medical expenses and other economic losses.
Premises liability. Hospitals are required to address known safety hazards as soon as they become apparent. For example, patients who suffer slip and fall accidents and similar injuries could have grounds for premises liability claims and/or hospital negligence claims depending on how and why their injuries occur.
Emergency room injuries. While an emergency room can be an inherently chaotic place, and there is a margin for error in treating every patient, hospitals must ensure their emergency departments are appropriately staffed, maintained, and cleaned very carefully to ensure the best patient outcomes. When an emergency room patient sustains an injury because they could not receive care or because the hospital failed to enforce appropriate emergency room policies, this could form grounds for a hospital negligence suit.
Your Grand Rapids hospital malpractice attorney can be an invaluable asset for not only proving how your injury happened but also for proving that the hospital you have named as the defendant in your case bears liability for the injury and the resulting damages.
Damages in a Grand Rapids Hospital Malpractice Claim
Michigan law allows the plaintiff in a medical malpractice claim to seek full repayment of all the economic losses they sustained because of the defendant's actions. These economic damages can include the costs of additional medical care the victim required, any income they lost because of the defendant's actions, and their pain and suffering.
The law limits compensation in pain and suffering claims to $476,600 as of 2021, with a maximum upper limit of $851,000 for injuries resulting in permanent harm. If you want the best chance of maximizing the compensation you receive for your hospital negligence claim, it is crucial that you speak with an experienced Grand Rapids hospital malpractice attorney about your case as soon as possible.
FAQs About Grand Rapids, MI Hospital Malpractice Law
How Do I Know If I Have Grounds for a Hospital Malpractice Claim?
Hospital malpractice is a specific form of medical malpractice, and every medical malpractice claim revolves around the standard of care the patient in question should have received for their condition. Most medical malpractice claims pertain to the failures of individual medical professionals, but some pertain to the failures of hospitals to meet their organization-level duties of care to their patients. An experienced Grand Rapids hospital malpractice attorney is the best resource to consult to determine whether you have a case.
How Much Can I Claim in Compensation From a Hospital?
Michigan state law allows the plaintiff in any medical malpractice claim to seek full compensation for the total amount of economic losses they suffered because of the malpractice in question. Your attorney can help you calculate these losses to ensure your final case award accurately reflects your experience. You also have the right to seek pain and suffering compensation, but only to an extent. A good lawyer is vital for maximizing the noneconomic damages you receive from your successful hospital malpractice claim.
Is It Worth Hiring Grand Rapids Hospital Medical Malpractice Attorneys?
It is vital to have legal counsel you can trust for any civil claim, especially one that's likely to be as complex as a hospital malpractice claim.The right law firm can increase your chances of succeeding with your claim and maximizing your final case award. They can manage your case proceedings on your behalf while you focus on your recovery, as well as streamline your case award in various ways and address any unexpected issues that arise in your case proceedings.
How Much Does It Cost to Hire a Grand Rapids Hospital Malpractice Attorney?
State law limits how much attorneys may charge clients for representation in medical malpractice cases, typically implementing a contingency fee agreement between the attorney and client. This means the client pays their attorney a percentage of their final recovery. Even when accounting for the cost of your representation, hiring a Grand Rapids hospital malpractice attorney you can trust adds tremendous value to your claim.
How Soon Should I Speak With an Attorney About My Hospital Malpractice Claim in Michigan?
Time is an important factor in any civil case. In Michigan, the victim of hospital malpractice has two years from the date of their injury to bring a civil suit against the hospital. If they could not immediately recognize the harm done by the defendant, the discovery rule applies, and they have six months from the date they discovered the harm in question to file their claim.
Experiencing any injury and the associated economic losses from medical negligence can be frustrating and distressing. You're likely to have many pressing legal questions in this situation and need guidance you can trust as soon as possible for the best chances of success with your claim. Goethel Engelhardt, PLLC,has been representing Grand Rapids, MI clients in difficult medical malpractice cases for decades. We can leverage our expertise and our professional resources on your behalf in your hospital malpractice case. Contact us today for your consultation with an experienced Grand Rapids hospital malpractice attorney.