Grand Rapids Neurosurgery Spinal Injury Lawyer
The spinal cord is one of the essential structures of the human body, responsible for carrying neurological signals between the brain and the rest of the body. Unfortunately, despite its incredible importance, the spinal cord is highly vulnerable to physical injuries and cannot repair itself once damaged. Any injury to the spinal cord is permanent, potentially interfering with the brain's ability to communicate with regions of the body and causing extensive pain and discomfort to the victim. Permanent disabilities are possible from any spinal injury. If another party bears responsibility for causing such an injury to you or a loved one, it is essential to know your legal options in this situation.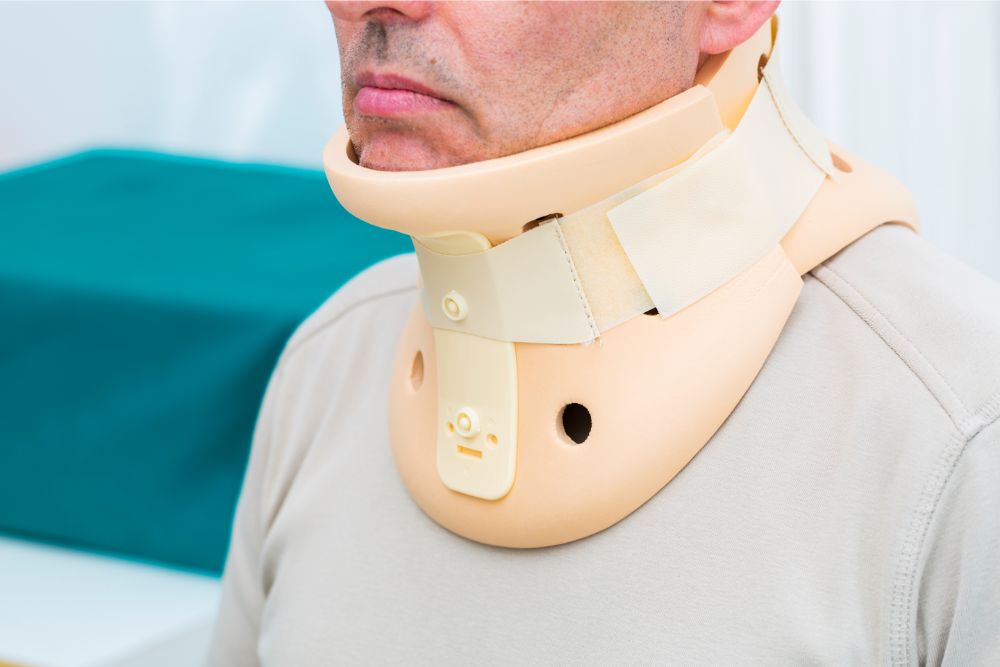 Representing Victims of Spinal Cord Injuries From Botched Neurosurgery in Grand Rapids, MI
Some people sustain spinal injuries from car accidents and other acute trauma, and others experience these injuries due to incorrectly or incompetently performed neurosurgery. The human nervous system is incredibly complex, and the surgeons responsible for performing neurosurgery must complete extensive training and practical assessment before conducting these operations. When a neurosurgeon makes a negligent error resulting in a spinal cord injury, they are liable for the victim's damages.
A Grand Rapids spinal cord injury attorney is the best resource to consult if you think you have grounds for legal action after a spinal injury. For example, if your spinal injury resulted from a neurosurgery procedure gone wrong, your case will likely fall within the purview of medical malpractice law. This type of case is very different from a standard personal injury claim, and it's vital to find an attorney capable of managing the complex facets of your medical malpractice claim.
Why You Need Legal Representation From a Grand Rapids Spinal Cord Injury Attorney
Goethel Engelhardt, PLLC, is a team of experienced Grand Rapids spinal cord injury attorneys who can provide the ongoing support and guidance you need to understand your options for legal recourse after an injury during neurosurgery. While fault for your damages may seem perfectly clear, pursuing compensation for medical malpractice is very different from pursuing any other type of personal injury claim. In addition, you must meet very strict filing deadlines with the court and satisfy Michigan's requirements for bringing your medical malpractice claim.
Attempting to handle all of the legal issues you face after a spinal cord injury from neurosurgery while struggling with the medical aftermath of the injury would be incredibly challenging, if not impossible. You may need to rely on a family member to take legal action on your behalf, or you may find yourself in the position of needing legal counsel for an injured loved one who is unresponsive. Whatever your situation entails, hiring the right attorney means you and your family can focus on recovery and managing your everyday household affairs while your legal team presses forward with your case.
Hiring the Right Legal Team Can Increase Your Final Compensation
Ultimately, you are more likely to win any medical malpractice claim with the help of an attorney. The right legal team will not only ensure you meet all the procedural demands of your case but also increase the final compensation you obtain for your damages. While Michigan law is restrictive in medical malpractice claims compared to other civil cases regarding compensation, a good lawyer can help you maximize your compensation as fully as state law allows.
Potential Injuries From Negligent Neurosurgery
Any injury to the spinal cord or brain has a very high chance of causing permanent harm to the victim. Therefore, a neurosurgeon who must perform any operation on a patient's brain or spinal cord must use the utmost care during all phases of the procedure. A few of the ways that a neurosurgeon or other medical professional could face liability for a spinal cord injury include:
Inappropriate administration of anesthesia. Neurosurgery requires the careful application of various forms of anesthesia. The attending anesthesiologist during a neurosurgery procedure could potentially face liability for patient harm if they do not dose the patient correctly or if they otherwise fail to properly administer these powerful and potentially dangerous medications.
Performing a procedure without the requisite training or experience. Neurosurgery is an incredibly demanding field, and surgeons must possess adequate training and experience before attempting complex surgeries. In addition, surgeons must recognize when a patient's needs exceed their capabilities and find appropriately qualified colleagues to assist them.
Violating the patient's standard of care before, during, or after their neurosurgery. The "standard of care" is the level of treatment a patient requires based on their symptoms and unique individual medical history. Physicians, surgeons, and other medical professionals must always adhere to their patients' standards of care. They may only deviate from accepted treatments and techniques in extraordinary circumstances, such as when a patient's preexisting medical issues make the typical treatment regimen unrealistic or ineffective.
Performing neurosurgery under the influence of alcohol or drugs. Surgeons have very demanding jobs, and some healthcare professionals, unfortunately, use drugs and alcohol to cope with the stress of their work. This is a severe violation of any healthcare professional's duty of care to their patients. In addition, any injury from this type of behavior is likely to leave the offending medical professional susceptible to civil liability for the victim's damages and loss of their medical license and possibly criminal prosecution.
Failure to properly monitor a sedated patient's vital signs. Any type of neurosurgery requires the attending medical team to track the patient's vital signs very carefully so they can rapidly address any signs of distress. Even simple errors, such as failing to correctly connect monitoring devices to the patient, can lead to malpractice suits.
Gross negligence, such as performing the wrong procedure on the wrong patient or failing to account for a patient's known medical history in their treatment. Injuries from any malpractice outside the scope of general negligence will likely result in professional consequences for the defendant and substantial civil liabilities.
If you are unsure whether a recent spinal cord injury results from medical malpractice, you should consult a Grand Rapids spinal cord injury attorney as soon as possible to determine your best options for legal recourse.
How to Proceed With a Medical Malpractice Claim in Grand Rapids
When you must pursue a medical malpractice claim in response to botched neurosurgery, holding the defendant accountable for the spinal injury they caused can be challenging. Michigan law requires you to obtain an affidavit of merit to support your claim. A medical professional must complete this affidavit with similar professional qualifications to the defendant in your case. They should clearly explain how the defendant breached the standard of care applied in the situation in question. They may continue by explaining the treatment the patient should have received and what another similarly skilled surgeon would have done in the same situation.
This affidavit of merit must accompany a Notice of Intent to Sue sent to the defendant in advance of filing your suit. This allows the defendant to review the claim and determine their best options for resolving the issue. When the defendant's liability is clear, they are likely to seek a quick and quiet settlement to the matter. If they deny liability, a trial can ensue. In either situation, you must have an attorney readily available to provide guidance and support in settlement negotiations or litigation.
Successful Suit Can Win You Compensation for All Economic Damages
If you succeed with your medical malpractice suit, you can secure compensation for all economic damages the defendant's actions caused. These include immediate medical treatment costs following the injury, long-term medical costs you anticipate accruing in the future due to your injury, and lost income resulting from the spinal injury. Almost every spinal cord injury entails some level of permanent harm, sometimes as severe as complete paralysis. If you have experienced any loss of earning capacity from your injury, your Grand Rapids spinal cord injury can help you hold the defendant accountable for the income you would have reasonably expected to earn if you hadn't been injured.
Time is a critical consideration for any medical malpractice suit in Michigan. The state applies a two-year statute of limitations on civil claims for damages, beginning on the date an injury occurs. This means you have two years from the date of your injury to proceed with your claim. Alternatively, if the defendant took steps to conceal their negligence or if it took time for the harm to become completely apparent, the statute of limitations may toll or pause until the victim discovers the true cause of their injury. Therefore, the sooner you speak with a Grand Rapids spinal cord injury attorney about your case, the more likely you are to navigate your recovery efforts successfully.
FAQs About Grand Rapids,MI Neurosurgery Spinal Injury Law
How Much Is My Spinal Cord Injury Worth?
Any spinal cord injury has a high chance of causing negative permanent changes to the victim's life. Michigan restricts pain and suffering compensation in medical malpractice claims, even those involving permanent injuries, limiting a plaintiff's overall recovery. However, a good attorney can ensure their client receives maximum compensation for their economic damages immediately following their injury and those they face in the future due to its lasting effects. The exact value of your claim hinges on many variables, and your attorney can provide an estimate of your potential case award.
Why Are Most Spinal Cord Injuries Permanent?
Most of the human body can repair itself from physical injuries. Some severe injuries demand medical treatment for initial healing, and the body naturally repairs itself as best it can over time. While muscle, skin, and organ tissue can regenerate when damaged, nerves cannot. Any spinal cord injury that entails nerve damage will have some permanent effect, ranging from periodic discomfort or minor loss of sensation to complete paralysis and loss of function.
Is It Worth Filing a Medical Malpractice Claim for a Spinal Cord Injury?
Any spinal cord injury is likely to interfere with your life significantly and entail heavy economic losses. If another party caused this injury due to negligence, especially a neurosurgeon with a professional obligation to do no harm to their patients, you have every right to seek accountability for your damages. An experienced Grand Rapids spinal cord injury attorney can help you determine whether it would be worth the time and effort to file your case.
How Long Will My Spine Injury Case Take to Resolve?
You must meet a few waiting periods at the outset of your claim, particularly when filing your Notice of Intent to Sue to the defendant. If their liability is clear, they are likely to seek a swift settlement, and it may only take a few sessions of negotiations to resolve the matter to your satisfaction. More hotly contested cases are more challenging to resolve and may require extensive litigation. Your attorney will estimate how long you can expect your case to take.
Is Hiring an Attorney Necessary for a Medical Malpractice Suit in Grand Rapids?
There is no formal legal requirement to hire an attorney if you intend to file a medical malpractice suit in Michigan. However, these are very complex civil cases that involve special rules. You are most likely to succeed with your case when you have an experienced attorney who is familiar with Michigan's medical malpractice laws and the court system of Grand Rapids. Hiring the right attorney can mean a tremendous difference in the quality of your results.
Goethel Engelhardt, PLLC, has years of experience representing clients in Grand Rapids, MI, and surrounding communities. We understand the extreme pain and distress that any catastrophic injury can cause, especially one as debilitating as a spinal cord injury can be. If another party bears fault for a spinal cord injury you or a loved one recently suffered from botched neurosurgery, you must speak with legal counsel you can trust as soon as possible. Contact Goethel Engelhardt, PLLC, today to schedule your consultation with a Grand Rapids spinal cord injury attorney.