Grand Rapids Gynecology Malpractice Attorney
Every day, thousands of people in Grand Rapids and throughout Michigan trust medical professionals to provide safe, effective, and thorough medical care. But unfortunately, some patients are harmed by negligent doctors and other medical professionals who fail to meet their patients' standards of care. Medical malpractice can occur in a hospital, a private treatment facility, or even a specialist's office.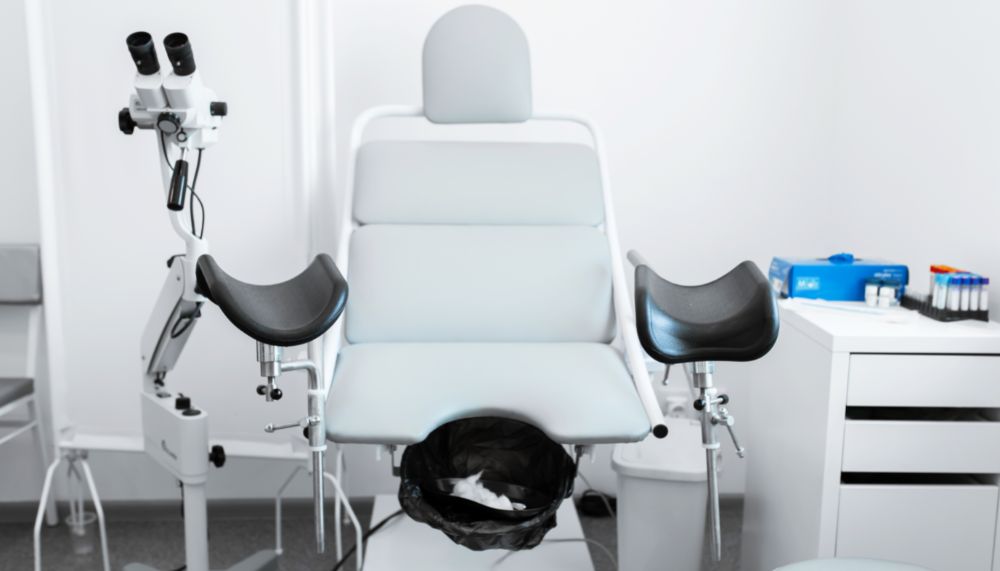 Representing Gynecology Malpractice Claims in Grand Rapids, MI
American women trust their gynecologists to provide comprehensive medical care regarding reproductive health. Pregnant women especially rely on the care and advice provided by their OB-GYN treatment teams, relying on them to provide guidance, support, and necessary treatment before, during, and after pregnancy. Unfortunately, while most gynecology practices in the Grand Rapids, MI, area offer safe and effective care to their patients, a gynecologist can be negligent in a manner resulting in harm to a patient.
Negative outcomes from malpractice in gynecology can be dire, sometimes resulting in life-changing or life-threatening complications. If you or a loved one recently sustained an injury or developed an adverse medical condition because of ineffective gynecology treatment, it's vital to speak with an experienced medical malpractice attorney to build a civil suit against the party responsible for harming you.
Goethel Engelhardt, PLLC, is a team of experienced Grand Rapids attorneys who have successfully represented many past clients in difficult medical malpractice suits. If you need a Grand Rapids gynecology malpractice attorney to handle your case, we can help. Our firm will assist you in meeting the procedural demands of your case and help you reach the best results possible under Michigan state law.
Benefits of Legal Representation in a Gynecology Malpractice Case
It's technically possible for anyone in Michigan to file a civil claim on their own without legal counsel. Likewise, there is no legal requirement to hire legal representation for a medical malpractice claim in Grand Rapids. However, hiring an experienced lawyer significantly improves your chances of success with your case, and they can also uncover channels of compensation the client would have missed on their own.
While a medical malpractice claim is a civil claim, Michigan state law imposes various strict procedural rules for this kind of case. An experienced Grand Rapids gynecology malpractice attorney can help their client understand the legal mechanisms in play. First, they must meet the state's filing requirements for issuing a notice of their intent to sue the defendant and obtaining formal support from a qualified medical professional. Additionally, they must calculate their claimable losses, taking the state's non-economic damages cap into account.
Instead of attempting to manage the aftermath of your experience and your legal affairs on your own all at once, have an experienced legal team manage your case so you can recover with peace of mind. Goethel Engelhardt, PLLC, provides every client with individualized attention, ensuring they have responsive communication with our team throughout every phase of their case. As a result, we aim to help every client we represent approach their case confidently and maximize their recovery.
Important Michigan Medical Malpractice Statutes
Every state enforces different statutes pertaining to medical malpractice. In Michigan, it's vital to understand the state's medical malpractice statutes for the greatest chance of success with your case. The state imposes a two-year statute of limitations for medical malpractice claims, meaning the plaintiff has two years from their injury to file their suit. Alternatively, if the harm from malpractice is not immediately noticeable, the discovery rule would apply once they recognize the results of the malpractice they experienced. Under the discovery rule, the plaintiff has six months from the date they discovered the harm from the injury in question to file their case.
Beyond the statute of limitations, Michigan state law also restricts non-economic damages for plaintiffs. Non-economic damages aim to compensate the plaintiff's physical pain and psychological distress resulting from the defendant's actions. While many forms of gynecology malpractice can be incredibly painful and cause lasting harm to victims, state law limits non-economic damages for medical malpractice cases. As of 2021, a plaintiff could claim up to $476,600 in non-economic damages for medical malpractice, increasing to $851,000 for plaintiffs who suffer permanent harm. These limits increase each year to account for inflation.
After considering the limitations for filing medical malpractice claims and recoverable damages, plaintiffs still face additional procedural rules for gynecology and other medical malpractice claims. The plaintiff must file a Notice of Intent to File Suit against the defendant at least 182 days before filing their claim. This notice must be accompanied by an affidavit of merit from a qualified medical professional regarding the breached standard of care in question.
Goethel Engelhardt, PLLC, recognizes that no two cases are exactly alike, and each plaintiff faces unique challenges in their medical malpractice claim. Therefore, when you need an experienced Grand Rapids gynecology malpractice attorney, our firm can offer the responsive and detail-oriented legal representation you need to understand the various elements of your case and approach your proceedings with understanding and confidence.
Common Types of Gynecology Malpractice
Gynecology is a complex area of medicine. Women rely on gynecologists for ongoing health assessments and reproductive health issues. Pregnant women trust their OB-GYNs to provide ongoing support and guidance through pregnancy and childbirth. Unfortunately, gynecology malpractice can take many forms:
Misdiagnosis, delayed diagnosis, and other diagnostic errors are some of the most commonly cited causes of medical malpractice claims in the United States. For example, if a gynecologist fails to accurately assess their patient's condition when another reasonably skilled gynecologist would have addressed the issue, the patient's condition could worsen, and they may quickly develop various adverse health issues.
Birth injuries are possible when OB-GYNs fail to provide safe and effective prenatal, neonatal, and postnatal care. Some birth injuries can result in permanent injuries for mothers and their babies.
Medication errors, such as prescription errors for birth control or other gynecological medications, can easily lead to patient harm. In addition, this type of case can also pertain to product liability if the manufacturer of the drug in question produced a defective or unreasonably dangerous product that harmed the patient.
Negligence during routine care can result in traumatic injury to a gynecology patient. For example, gynecologists must use various specialized instruments to conduct routine examinations of patients' reproductive health. Therefore, misusing these tools or other negligence during a routine examination can potentially cause a devastating injury.
There are many ways for gynecology malpractice to occur, and the adverse outcomes of these incidents can be incredibly damaging for victims and their families. For example, some women injured by negligent gynecological treatment develop life-threatening medical conditions like cancer, while others experience loss of reproductive capabilities. In addition, some women must undergo extensive corrective procedures to rectify the damage done by gynecology malpractice, such as hysterectomies and other procedures that may entail permanent complications.
Adverse experiences from gynecology malpractice are not only physically damaging but can also be psychologically distressing. Women who suffer permanent reproductive harm, hormonal imbalance from ineffective or inappropriate medications, or sexual complications due to negligent gynecological care can struggle in various ways with the effects of these experiences.
How to Succeed With a Gynecology Malpractice Claim
If you intend to file a medical malpractice claim pertaining to injuries sustained from a negligent gynecologist, it's vital to understand the elements of a medical malpractice case and the statutes you must address throughout your proceedings. The first step in success with any gynecology malpractice claim is identifying the defendant or defendants responsible for harming the plaintiff and then proving the full extent of that harm.
Michigan state law does not restrict the amount of economic damages a plaintiff can include in a medical malpractice case, and plaintiffs must be able to prove the full extent of the losses they experienced because of defendants' actions. It is only possible to file a civil claim against another party when the other party's actions result in measurable harm or a tangible loss.
Your Grand Rapids gynecology malpractice attorney can help you build your claim, gathering the evidence you will need to prove the defendant failed to uphold the standard of care you required from them. They will also assist you in gathering the evidence needed to prove the full scope of your claimable damages.
Compensation for Michigan Medical Malpractice Plaintiffs
In a gynecology malpractice case, the plaintiff has the right to seek full compensation for all economic damages sustained from the defendant's actions. When gynecology malpractice harms a patient, they will need restorative care to correct the injury they suffered, or they may require ongoing treatment to manage the extensive effects of medical malpractice. Your Grand Rapids gynecology malpractice lawyer can help you calculate the cost of medical expenses incurred from the defendant's negligence, the amount of lost income you face due to the incident, and whether you face diminished future earning capacity because of your experience.
An experienced Grand Rapids gynecology malpractice attorney can help their client accurately calculate the full range of economic damages they can include in their claim. Regarding non-economic damages, state law may impose a maximum, but a good attorney will help their client secure as much as possible to suitably reflect the severity of their experience and any future medical complications they face.
FAQs About Grand Rapids, MI Gynecology Malpractice Law
How Long Do You Have to File a Medical Malpractice Claim in Michigan?
State law requires any plaintiff intending to file a medical malpractice claim to do so within two years of the date their injury occurred. It's important to remember that a plaintiff must issue a Notice of Intent to File Suit to the defendant at least 182 days before filing their claim. Working with an experienced Grand Rapids gynecology malpractice lawyer can ensure your case meets all applicable deadlines.
How Can I Prove Medical Malpractice?
Succeeding with a medical malpractice claim requires proving the defendant failed to meet the standard of care required for the situation. Your attorney can help you gather physical evidence, expert witness testimony, and other materials to help you establish fault and prove that you experienced the adverse effects of medical malpractice.
What Type of Medicine Sees the Highest Rate of Medical Malpractice Cases?
According to available data from various sources, gynecology is one of the highest-risk areas of medicine for medical malpractice. More than 85% of gynecologists report being named in medical malpractice cases at least once during their careers. In addition, surgeons and anesthesiologists also face high rates of medical malpractice claims in their fields.
Is It Worth Hiring a Grand Rapids Gynecology Malpractice Attorney?
Working with an experienced lawyer is one of the best ways to maximize the positive outcome of your case. The right attorney can help you gather the evidence needed to build your case, meet all applicable procedural requirements with the court, and assist you in calculating your claimable damages. In addition, the potential impact reliable legal counsel can have on your case can easily account for the cost of representation, and Michigan state law limits attorneys' fees in medical malpractice claims based on the value of the case.
How Long Will It Take to Resolve My Case?
Some medical malpractice claims can take several weeks to resolve, while others will unfold across much longer timelines. The time your case will require to complete hinges on several factors, such as the willingness of the defendant to accept responsibility for their actions, whether they agree on the range of damages sought by the plaintiff, and the availability of expert witness testimony to support the plaintiff's case. Your Grand Rapids gynecology malpractice lawyer can estimate how long your case could take to resolve.
Goethel Engelhardt, PLLC, has the professional resources and experience you need on your side to navigate a gynecology malpractice case successfully. Our firm understands that every client faces unique challenges, and the effects of gynecology malpractice can be devastating. To discuss your options for legal recourse with a reliable Grand Rapids gynecology malpractice attorney, contact us today and schedule a consultation with our team.