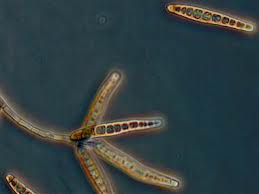 The deadly fungal meningitis outbreak that killed at least 53 Americans  and made 733 ill in the past year will soon be investigated by a Michigan grand  jury. The outbreak was caused by steroid injections tainted with the fungus Exserohilum rostratum, which came from the now-defunct pharmaceutical  company New England Compounding Center (NECC) in Massachusetts. The injections  were meant to treat back and joint pain, but ended up causing terrible damage.
The moldy medicine was shipped to patients and health care facilities around the  country, leading to a national outbreak that hit Michigan the hardest — the Centers for Disease Control and Prevention  (CDC) count 259 cases and 15 deaths from fungal meningitis in that state  alone, and Michigan health officials have reported a 16th death.
According to Interlochen Public Radio, the Michigan  Court of Appeals agreed to a grand jury investigation earlier today, after  Attorney General Bill Schuette requested one last month to discern whether any  state laws were broken by NECC in connection with the meningitis outbreak.
The jury will last for at least six months, says MLive, and will consist of 13  representatives from each of the four Michigan counties to which the tainted  steroid injections were delivered: Grand Traverse, Livingston, Genesee, and  Macomb counties.
"As a former judge, I know the court made this decision in a thoughtful,  deliberative, and thorough manner," Schuette said in a statement about the  Court's decision.
"This was a horrific tragedy where Michigan citizens seeking pain relief  contracted damaging meningitis infections, or even worse, lost their lives. The  people of Michigan deserve answers. We will find the truth."
Meningitis is causes by an inflammation and wearing down of the meninges, the  membranes that insulate the nervous system. The disease is typically caused by  contagious bacteria or viruses, but this fungal meningitis is not transmitted  from person to person. Exserohilum rostratum is a common mold  in soil and plants, and rarely causes illness in people. The tainted steroid  injections made the fungus especially deadly because they directly transmitted  it into the systems of vulnerable people.
Earlier this week, the United States congressional Energy and Commerce  Committee on Oversight and Investigations released a majority staff report claiming that the Food and Drug  Administration (FDA) missed many opportunities to protect American citizens from  the tainted steroid injections, and could have limited the scope of the fungal  meningitis outbreak.
The CDC maintains regular updates about the state of the fungal meningitis outbreak.
Source: http://www.medicaldaily.com/articles/14767/20130419/michigan-investigate-fungal-meningitis-outbreak-steroid-injections.htm