Lansing Spinal Neurosurgery Attorney
Spinal neurosurgery is some of the most complex medical treatment anyone can undergo, and it's crucial for the patient to receive the most attentive care through every stage of this type of procedure. If you or a loved one recently underwent spinal neurosurgery of any kind and sustained an injury because of the surgeon's error, it's possible that you have grounds to file a medical malpractice claim.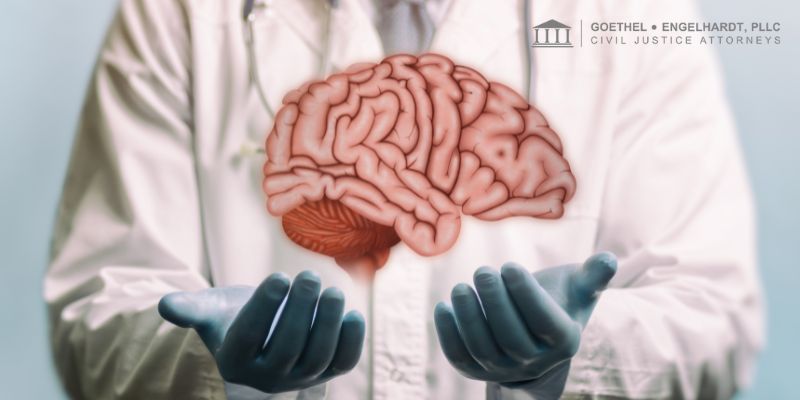 Representing Spinal Neurosurgery Malpractice Victims in Lansing, MI
It is important to remember that medicine is an uncertain field, and even the latest medical research has yet to uncover the most viable methods of treatment for every known condition. Honest mistakes and unavoidable injuries are common, but there is a marked difference between these accepted risks and medical negligence. If the surgeon responsible for your injury did not meet the standard of care you required, they are likely liable for the damage and subject to a medical malpractice claim in Lansing, MI.
Goethel Engelhardt, PLLC, has a team of attorneys dedicated to providing responsive and client-focused legal representation to victims of medical malpractice in the Lansing area. Our team has years of experience navigating these cases and has achieved stellar results for many past clients. We can leverage this experience on your behalf to help you recover as fully as state law allows.
Understanding Spinal Neurosurgery Injuries and Medical Malpractice
The spine houses the spinal cord, the bundle of nerve tissue that allows the brain to communicate with and control the rest of the body. Spinal neurosurgery typically entails careful treatment of this system, and any error during this type of treatment can have life-changing effects. For example, severing the spinal cord can result in permanent paralysis. In addition, even a slight injury to the spinal cord can cause diminished sensation, reduced range of motion, and a host of other medical complications.
Medical malpractice occurs when a medical professional knowingly engages in behavior that violates their patient's standard of care, resulting in harm to the patient. An honest mistake may happen despite the surgeon's best efforts, but when this occurs, they should take immediate corrective action and accept responsibility for the increased legal fees. In addition, if they attempt surgery while fatigued, under the influence of drugs or alcohol, or without appropriate training or experience, they are likely to face a malpractice claim and various penalties.
Filing a medical malpractice suit is very different from filing any other type of personal injury case. The plaintiff is legally required to provide at least 182 days of advance notice to the defendant before they file their civil claim. Additionally, this Notice of Intent must be accompanied by an affidavit of merit from a qualified medical professional who holds similar credentials and experience to the defendant. This affidavit must explain, in detail, how the defendant did not meet the applicable standard of care.
Goethel Engelhardt, PLLC, will help you meet the preliminary requirements of your case and file it accordingly. While Michigan law limits some aspects of your recovery, we will leverage the full scope of our skill, resources, and experience to help you maximize the compensation you obtain from the defendant in the most efficient manner possible.
FAQs About Lansing, MI Spinal Neurosurgery Law
What Is the Statute of Limitations for Filing a Medical Malpractice Claim in Michigan?
The state places a two-year statute of limitations on medical malpractice claims. You must file your claim within this time or lose your right to seek accountability from the defendant. Additionally, there are other time limits concerning your medical malpractice case that you must meet, such as providing advance notice to the defendant before you actually file your claim. This is why it is crucial to speak with a Lansing spinal neurosurgery attorney right away after your injury.
How Much Does a Lansing Spinal Neurosurgery Attorney Cost to Hire?
It's natural to worry about how much your legal fees could cost when you are already struggling with economic losses because of the defendant's actions. State law limits attorneys' fees in these cases, and Goethel Engelhardt, PLLC, accepts clients on a contingency fee system to make sure our legal representation is available to those who need it most. You will only pay a percentage of your final case award to your attorney, but only if we win your case.
What Are the Conditions for Medical Malpractice in Michigan?
The plaintiff in a medical malpractice case must show that the plaintiff and the doctor had a formal relationship. They must then prove the doctor did not meet the standard of care their situation required and resultingly harmed them. Finally, the plaintiff must prove the full extent of the damages the defendant caused and provide clear evidence showing they are the sole result of the doctor's malpractice and not something else.
How Much Is My Spinal Neurosurgery Malpractice Claim Worth?
Any spinal injury has the potential to be a life-changing event, resulting in the victim's permanent loss of quality of life as well as diminished ability to work and live independently. While state law limits how much a medical malpractice plaintiff can seek in compensation for pain and suffering, there is no limit on economic damages.
What Damages Can I Claim in My Malpractice Suit?
Your Lansing spinal neurosurgery injury attorney can help you hold the defendant accountable for the full scope of immediate and future medical treatment you require, lost income, and lost earning potential. In addition, if you suffered any permanent harm, a good attorney should easily help you prove eligibility for the maximum amount of compensation available for pain and suffering under state law.
Goethel Engelhardt, PLLC, has represented many Lansing-area clients in a wide range of medical malpractice claims over the years of our firm's operation, and we are often able to secure much better results than our clients initially expect. Any spinal injury can be a life-changing experience, and it's crucial to have reliable legal counsel on your side as you begin your case proceedings. Contact us today to set up a free consultation with a Lansing spinal neurosurgery injury attorney right away to learn how our firm can assist you.