Flint Medical Malpractice Attorney
Thousands of women living in Flint and surrounding communities of Michigan trust their gynecologists to provide comprehensive, effective, and safe treatment and preventive care. Unfortunately, many women suffer medical harm due to negligent gynecological care, often leaving them wondering how they can recover from these damaging experiences.
Trustworthy Legal Counsel for Gynecology Malpractice Claims in Flint, MI
If you have suffered any harm from negligent gynecological care, you need legal counsel whom you can trust to help you obtain accountability for the harm that's been done to you. Goethel Engelhardt, PLLC, has a team of seasoned medical malpractice attorneys with the skills and resources you need on your side.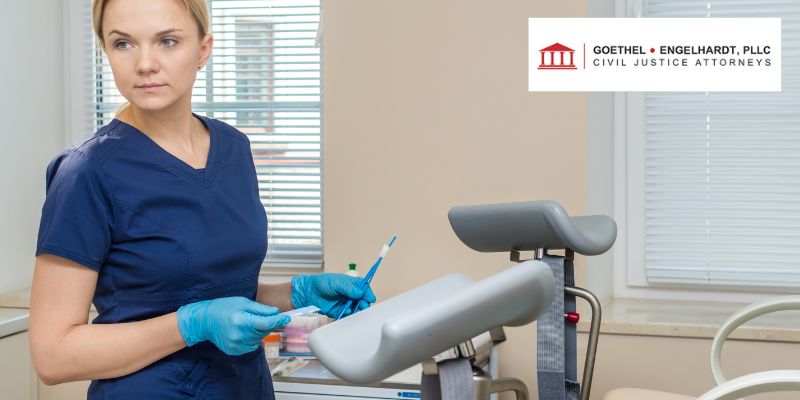 How to Start a Medical Malpractice Claim for a Gynecology-Related Injury
Gynecology malpractice can take many forms. The core of every medical malpractice case is the standard of care required for the individual patient's condition. A few examples of what a gynecology malpractice cases include:
Diagnostic errors. Gynecological exams are meant to look for signs of female reproductive health issues. If a gynecologist fails to timely or accurately diagnose a patient's condition, this could lead to the condition worsening to a critical level.
Treatment negligence. Gynecology procedures often require the use of specialized medical instruments. If a gynecologist does not use an instrument correctly or uses excessive force, they can potentially inflict severely traumatic injuries. Or if a gynecologist causes an injury, but fails to recognize it, that too can result in injury.
These are only examples of what might constitute gynecology malpractice. If you believe you have grounds to file such a claim, it is imperative that you consult an experienced gynecology malpractice attorney quickly.
FAQs About Flint, MI Medical Negligence Law
Can You Sue a Gynecologist for Medical Malpractice?
Medical malpractice claims fall under the heading of personal injury law, but these cases are unique and require the plaintiff to meet very strict procedural requirements. Having experienced legal counsel advising you who understand Michigan's law is critical if you intend to pursue any type of medical malpractice claim.
How Do You Prove Medical Malpractice?
Proving medical malpractice requires evidence that the negligent doctor failed to meet the standard of care, proximately causing damages. An experienced medical malpractice attorney can assist you in securing a medical opinion from a similarly skilled physician who can explain exactly how the defendant in your claim failed to meet the standard of care required. It is vital to secure the affidavit of merit for your case from a medical provider with the appropriate credentials and experience.
How Much Will It Cost to Hire a Medical Malpractice Lawyer?
If you intend to pursue a medical malpractice suit for your gynecological injury, it is natural to worry about how much your legal fees may be. However, this is no cause for concern if you choose Goethel Engelhardt, PLLC, to represent your case. We accept medical malpractice claims on contingency, so our client only pays a fee if and when we win their case.
The right medical malpractice attorney can make a tremendous difference in the outcome of your impending case. Goethel Engelhardt, PLLC, knows that a gynecology injury claim is a sensitive and complex issue, and we can provide the compassionate legal counsel you will need for your case. If you are ready to learn what a seasoned medical malpractice attorney can offer for your potential case, contact us today to schedule a free consultation with our firm.