Flint Medical Misdiagnosis Attorney
Legal Representation for Flint Medical Malpractice Claims
The diagnostic process is one of the most critical components of any course of medical treatment. For a patient to receive the necessary treatment, a physician must accurately diagnose their condition(s). If you have experienced harm from a diagnostic error in Flint, you may have grounds for a medical malpractice claim against the doctor involved. Goethel Engelhardt, PLLC, can provide the detail-oriented and compassionate legal counsel you need for this type of case. Our firm has years of experience handling medical malpractice claims in Flint, and we can apply this experience to your misdiagnosis case.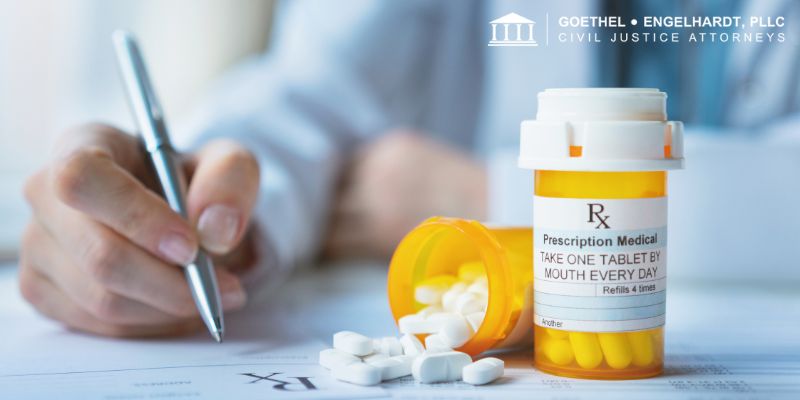 How Your Attorney Can Help
Although medical malpractice claims fall within the purview of personal injury law, there are specific procedural rules you must follow. Additionally, state law limits the amount of compensation you can recover for certain damages, even if you suffered catastrophic harm.
Before you can file your legal claim, a detailed investigation must be conducted, including review of the pertinent medical records by the legal team followed with a review by the required experts. Our medical malpractice attorneys can provide this invaluable service. These experienced medical malpractice attorneys can also calculate all the losses you have suffered from your misdiagnosis. A successful medical malpractice claim in Flint might yield compensation for the future medical treatment you need to recover as well as compensation for lost income if you were unable to work due to your condition. When you choose Goethel Engelhardt, PLLC, as your legal representative in Flint, MI, our goal will be to help maximize your recovery to the fullest extent possible under Michigan's medical malpractice laws. It's crucial to connect with a medical malpractice attorney you can trust as soon as possible after your injury to have the greatest chance of recovering your losses.
FAQs About Flint, MI Medical Misdiagnosis Law
How Do I Choose a Good Flint Medical Malpractice Lawyer?
Finding the right attorney is an essential first step in recovering from your misdiagnosis injury. Medical malpractice is a very specific area of civil law which demands the attention of a seasoned legal team. Take time to research your options and look for reviews from past clients. It is vital to choose not only an attorney who has proven experience with medical malpractice claims in general, but also specific experience resolving misdiagnosis cases.
Why Do I Need a Medical Malpractice Attorney for a Misdiagnosis Case?
While you can try to handle a medical malpractice claim on your own, the reality is that you are highly unlikely to succeed without an attorney advising you. Your attorney can help meet all the procedural requirements of your case, uncover every type of compensation available to you, and guide you through the difficult proceedings. You are more likely to succeed and more likely to maximize your case award with an attorney's help.
How Much Will Hiring a Flint Medical Malpractice Attorney Cost?
Medical malpractice attorneys are paid on a contingent fee basis, meaning the client only pays a portion of their case award to their attorney as their fee, and only if they win their case. There is no fee if the attorney cannot secure compensation for their client's claim.
Goethel Engelhardt, PLLC, has earned a strong professional reputation as a leading medical malpractice firm in the Flint area, and we are eager to apply our experience and resources to handle your misdiagnosis case. If you need legal counsel you can trust, contact us today to schedule your free consultation with a Flint medical malpractice attorney you can trust.