Kalamazoo Anesthesia Error Attorney
Medical professionals in Kalamazoo, MI, and throughout the United States have many professional obligations to the patients in their care. The medical community relies on the latest research and scientific findings to determine the most appropriate treatments for all known medical conditions. Once a patient's condition is assessed, attending medical professionals must adhere to the medical community's standard of care for their condition.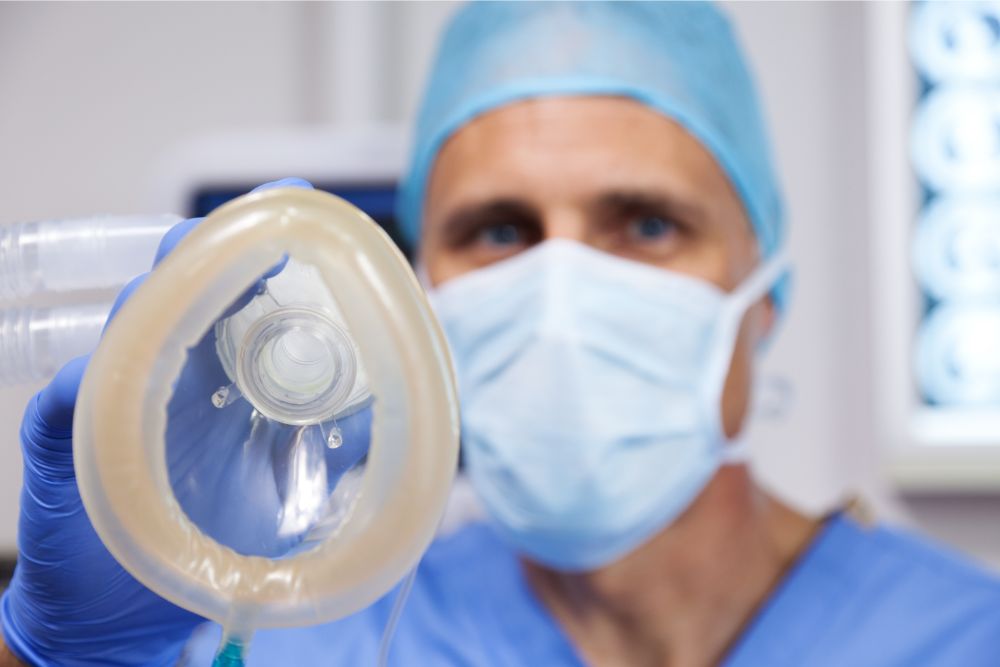 Legal Counsel for Victims of Anesthesia Errors in Kalamazoo, MI
Anesthesia is an essential component of many modern medical procedures. Various forms of anesthesia exist to dull or eliminate pain sensations and to keep patients safely sedated for complex operations. Topical, regional, and general anesthesia are just a few types of anesthetics most often used in modern medical care. Unfortunately, mistakes involving anesthesia can be difficult to catch before they result in patient harm, and even slight mismanagement of powerful anesthetics can cause extremely adverse effects.
If you or a loved one is recovering from an injury caused by the negligent application of anesthesia, it's vital to consult a Kalamazoo anesthesia error attorney as soon as possible to discuss your legal options. You may have grounds to seek substantial compensation from the anesthesiologist or other medical professional who injured you, depending on the scope and severity of your injuries. Whatever your case may entail, you are most likely to reach a favorable outcome with the help of an experienced Kalamazoo anesthesia error attorney.
Benefits of Legal Counsel in Your Medical Malpractice Suit
When you must file any civil claim for damages in Michigan, it is essential to hire not only an attorney who understands the local courts and the specific state laws that apply to your case but also one who has experience handling cases like yours. The team at Goethel Engelhardt, PLLC, has successfully helped many past clients with medical malpractice claims in Kalamazoo and surrounding areas, and we can leverage this experience in your case.
The right attorney can handle all the procedural aspects of your case on your behalf so you can focus on your medical needs after your injury. You will not need to worry about court filing deadlines or other procedural issues interfering with your case. You will have legal counsel readily available to advise you as your case unfolds.
Michigan state law is restrictive in many ways regarding medical malpractice suits. As a result, you are limited in the amount of compensation you can secure for your pain and suffering compared to other personal injury claims. Regardless of how severe your injury is and the scope of the long-term issues you face because of it, state law limits non-economic damages in medical malpractice claims with caps that adjust for inflation each year. Hiring the right attorney is one the best things you can do to maximize your recovery in the face of this significant restriction, especially if you or a loved one suffered a catastrophic anesthesia-related injury.
Common Types of Anesthesia Errors
Medical malpractice occurs whenever negligence or intentional misconduct results in patient harm. Most malpractice claims pertain to violations of the standards of care patients require for their ailments. When it comes to anesthesia errors, some of the most commonly cited issues that lead to medical malpractice claims in Michigan include:
Incorrect dosing. An anesthesiologist must carefully evaluate numerous factors to determine appropriate anesthetic doses for their patients. Each type of anesthesia entails different risks and requirements, and every patient has unique medical needs. Administering too low or too high of a dose in certain situations can be life-threatening for the patient, and some medications are very dangerous when combined with other drugs.
Failure to monitor. General anesthesia is necessary for many invasive medical procedures and will render the patient unconscious. Careful monitoring of heart rate, blood pressure, and brain activity are all crucial in these situations. In some cases, failure to notice early signs of patient distress can be fatal.
Improper aftercare. Some patients struggle coming off of anesthesia, sometimes experiencing a wide range of side effects that may require medical attention. Attending medical staff must ensure patients come out of anesthesia correctly and monitor them for any medical issues before discharging them.
These are only a few examples of negligence that can lead to anesthesia error lawsuits. If you believe you or a loved one has been injured by any medical professional's negligence or misconduct, you must speak to a Kalamazoo anesthesia error attorney as soon as possible.
How to File Your Anesthesia Malpractice Claim
While a medical malpractice suit technically falls within the purview of personal injury law, special rules apply to medical malpractice cases enforced at the state level. For example, Michigan law requires that any plaintiff who intends to file a medical malpractice suit complete two preliminary tasks. First, they must obtain a certificate of merit from a qualified medical professional and issue a Notice of Intent to Sue to the defendant. The certificate or affidavit of merit should explain the nature of the malpractice in question, how the defendant violated their professional duty of care, and what another similarly skilled professional should have done in the same situation.
This statement must accompany your notice to the defendant in advance of filing your claim. Once the defendant receives it, they have the opportunity to respond, and your case is likely to proceed to settlement. If the defendant is liable for the plaintiff's anesthesia injury, they will want to settle as soon as possible. However, if the defendant contests liability, this can lead to protracted litigation in the Kalamazoo civil court, and it will take much longer to resolve the case.
If you can successfully prove that the defendant committed malpractice with their anesthesia error, Michigan law allows you to hold them accountable for the full scope of economic damages their actions caused you and your family. You can seek repayment for the cost of any corrective treatment you require. If your injury caused long-term or permanent medical complications, the defendant is liable for the cost of treating these as well. A severe injury could have impacted your earning capacity by preventing you from returning to work. Lost wages and future earning potential are both claimable economic losses in a Michigan medical malpractice claim.
State law is, however, restrictive when it comes to pain and suffering. No matter how severe your anesthesia injury is, state law caps non-economic damages for medical malpractice claims, adjusting the limit annually to reflect inflation. For the best chances of maximizing your recovery from your pain and suffering and securing full repayment of all your economic damages, you need an experienced Kalamazoo anesthesia error attorney with experience handling complex medical malpractice claims.
FAQs About Kalamazoo, Michigan Anesthesia Error Law
Is It Worth Suing for Anesthesiologist Errors in Michigan?
If a negligent medical professional is responsible for increased medical expenses, lost income, permanent or long-term medical complications, lost earning power, and pain and suffering, you have every legal right to seek compensation for the damage caused. If you are unsure of the potential value of your claim, you should speak with a Kalamazoo anesthesia error attorney as soon as possible for an estimate of the damages you could recover.
How Long Do I Have to File My Claim?
Michigan upholds a two-year statute of limitations on medical malpractice claims. This means the victim has only two years from the date their injury occurred to file their malpractice suit. This may seem like more than enough time, but many issues can complicate an anesthesia error case's progress, and the victim may not be able to immediately assess the full scope of their damages. Meeting with an experienced attorney as soon as possible ensures the best chances of meeting the time limits that apply to a case.
How Long Is My Case Going to Take?
The time required to complete your malpractice claim hinges on the specific details of the case, the scope and severity of your damages, and the nature of the defendant's actions. When the fault is clear, and you have all the evidence to hold the defendant accountable, they will seek a swift settlement. However, if they dispute liability, the case could proceed to litigation, which will take much longer to resolve.
Is It Worth Hiring a Kalamazoo Anesthesia Error Attorney?
Don't assume that legal representation is too expensive for you when you need it most. It's possible to seek compensation for the cost of bringing some medical malpractice claims, so with the right attorney, it could cost you very little to file your suit. However, make sure you understand your attorney's billing policy before you sign a contract with them, so you understand your obligations for legal fees.
Goethel Engelhardt, PLLC, has helped many Kalamazoo-area clients recover substantial compensation for their anesthesia-related injuries. Medical malpractice claims are challenging personal injury cases that demand experienced legal representation. To explore your options for legal recourse with the help of a reliable and experienced Kalamazoo anesthesia error attorney, contact us today and schedule a complimentary evaluation of your case with our team.