Kalamazoo Doctor Malpractice Attorney
Many people living in Kalamazoo and surrounding areas of Michigan trust doctors every day to treat their illnesses and prescribe safe and effective care. While most doctors fulfill these professional obligations and do the best they can for their patients, others are negligent in their patients' care, causing tremendous harm. Medical errors and negligence are among the top reported causes of accidental injuries and deaths throughout the US each year.
If you or someone you know are struggling in the aftermath of an injury sustained because of a doctor's negligence in Kalamazoo, MI you may have grounds for a medical malpractice claim. This type of personal injury action could help you and your family recover the losses sustained from the defendant's actions, but you will need legal counsel you can trust to guide you through your case.
Goethel Engelhardt, PLLC has years of experience representing Michigan clients in difficult medical malpractice claims, including those on acts of negligence from physicians working in the Kalamazoo area. Whatever your doctor malpractice case may entail, you can rely on our team to provide the comprehensive legal counsel you need to approach the situation calmly and confidently.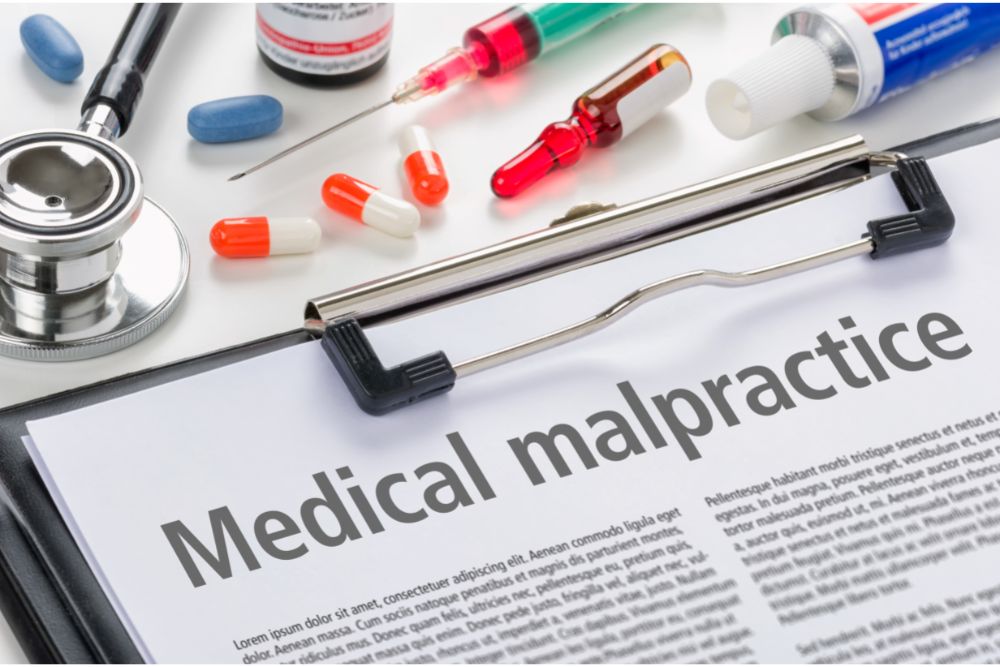 Filing a Doctor Malpractice Claim in Michigan
If you believe you have grounds to file a doctor malpractice claim in Kalamazoo, your medical malpractice attorney can guide you through the preliminary stages of your case. Before you can file a civil claim for malpractice, you must first issue a Notice of Intent to File Suit to the defendant in your claim. This notifies them of your intention to take legal action, and if their liability is clear, it may encourage them toward settlement negotiations quickly. Your Notice must be accompanied by an affidavit of merit completed by a medical professional with similar qualifications to the defendant.
This affidavit must explain in detail how the defendant violated their professional duty to do no harm and caused the plaintiff's claimed damages. They should also explain what the defendant should have done differently, or what another similarly skilled doctor in the same situation would have done to prevent injury to the patient. When you need legal counsel for any type of medical malpractice claim, you must ensure that the attorney you've chosen to represent you has experience handling cases like yours.
Recovering From Medical Malpractice Negligence
Michigan law allows the plaintiff in a medical malpractice claim to seek full repayment of all the medical expenses they incurred because of the defendant's actions. If their injury caused them to miss work as well, they can seek repayment of lost income. While the average person may be able to calculate immediately noticeable economic damages like these, they can struggle to accurately assess long-term damages, such as ongoing medical expenses or lost future earning capacity.
Beyond your economic losses, you also have the right to seek pain and suffering compensation from the defendant. Michigan state law limits the number of noneconomic damages a claimer can seek in a medical malpractice action. The law increases this cap if a plaintiff sustains permanent harm. If you want to maximize the compensation for pain and suffering you receive from the defendant, it's vital to have a Kalamazoo medical malpractice attorney you can trust to handle your claim.
Goethel Engelhardt, PLLC can help a client accurately evaluate the full range of damages they can seek from a defendant in Kalamazoo. We know the challenges plaintiffs in medical malpractice cases often face in their recovery efforts, and we can provide the personalized legal counsel you need to approach your impending case with confidence and reliable advice when you need it most.
FAQs About Kalamazoo, MI Doctor Malpractice Law
Can I Sue a Doctor in Michigan to Prove Medical Malpractice?
If you suffered an injury due to a doctor's negligence, you likely have grounds to file a medical malpractice claim against them. However, you cannot proceed directly with a claim; you must first meet a few procedural requirements before filing. If you believe you have grounds for civil action against a doctor, it is crucial that you speak with an experienced attorney as soon as possible.
How Do I Prove a Michigan Medical Malpractice?
You must obtain a certificate of merit from a qualified medical professional to proceed with a medical malpractice claim in Michigan. This expert can provide a detailed explanation of how the defendant in your claim failed to meet the standard of care you required. Proving malpractice means proving the defendant did not give their patient the required care in the situation, directly harming the plaintiff.
What Are the Most Common Types of Medical Malpractice Cases?
Medical malpractice occurs when a medical professional causes an egregiously negligent injury to a patient or otherwise fails to uphold their responsibility to not harm their patients. A few of the most commonly reported forms of medical malpractice in the US that lead to civil claims include misdiagnosis, medication errors, surgery errors, and birth injuries. If you're unsure whether your recent experience qualifies as grounds for a malpractice claim, consult a Kalamazoo medical malpractice attorney as soon as possible.
Is it Worth Hiring a Kalamazoo Medical Malpractice Lawyer?
While you may have reservations about the potential cost of your fees, the reality is that you could lose much more than you could save by attempting to handle your personal injury claim alone. The right attorney can manage your case proceedings for you so you can focus on recovering from your injuries. They can also maximize the final case award you obtain. It is always worth having legal counsel you can trust for a doctor malpractice case in Kalamazoo.
It's natural to have pressing legal questions after experiencing any type of injury from doctor malpractice. While the thought of suing a doctor and/or hospital may be daunting, you can approach this difficult situation with confidence with the right attorney handling your case. Contact Goethel Engelhardt, PLLC today and arrange your consultation with a Kalamazoo medical malpractice attorney you can trust with your doctor malpractice claim.