Kalamazoo Surgical Errors Attorney
Surgery can pose risks to a patient, and the patient's unique medical history can influence the risk factors of a procedure they must endure. If you are required to undergo any type of surgery, the operation's medical team must fulfill various legal requirements in managing your care. Your surgeon must explain all the risks and potential benefits of your operation so you can provide fully informed consent to undergo the operation. The surgeon must only use treatment methods and surgical techniques approved by the medical community as the appropriate standard of care for the patient's diagnosis.
Representing Victims of Negligent Surgical Errors in Kalamazoo
Thousands of people undergo all types of surgical procedures in the Kalamazoo area each year, from basic procedures that are minimally invasive to trauma surgery in emergency triage centers. While there is always some inherent risk to any surgical procedure, surgeons are professionally responsible for minimizing harm to their patients whenever possible and using great caution and care in performing all surgical procedures for their patients.
Goethel Engelhardt, PLLC, has years of professional experience handling complex medical malpractice cases in Kalamazoo, including those pertaining to surgery errors. While there is a measure of risk in every surgical procedure, and honest mistakes can and do occur in the medical field every day, there is a significant difference between an understandable margin for error in a very complex surgical procedure and a clear example of patient harm resulting from surgical negligence. We can help you determine if a negligent surgical error injured you and, if so, help you hold the surgeon accountable for the damage they caused.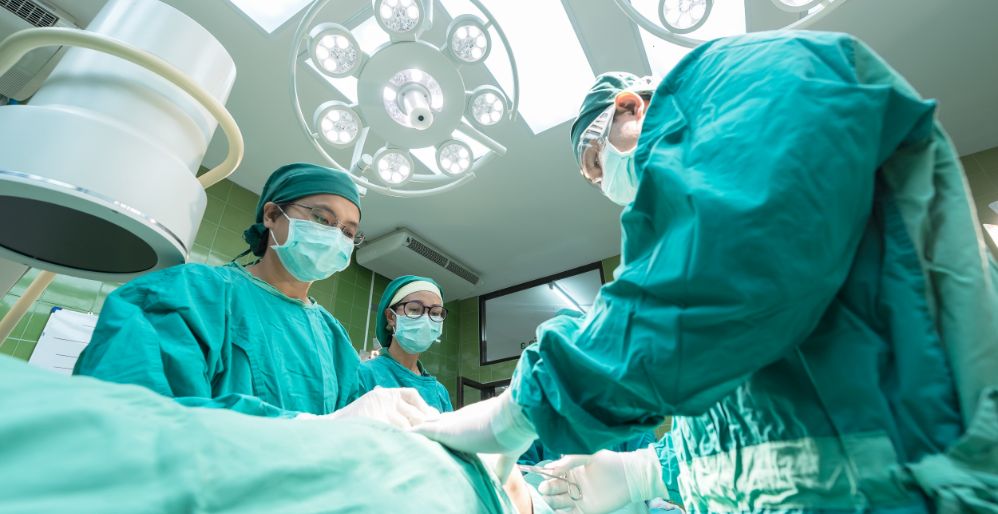 How to File Your Medical Malpractice Case in Kalamazoo
Unlike a standard personal injury claim, a medical malpractice claim requires advance notice of the claim to be sent to the defendant at least 182 days prior to the actual filing of the complaint with the court. Additionally, the plaintiff must secure an affidavit of merit from a qualified medical professional. This affidavit must explain how the defendant committed malpractice and the harm done to the patient.
Michigan law also limits compensation for medical malpractice when it comes to pain and suffering. While the plaintiff in a medical malpractice suit has the right to seek full repayment of all the economic losses they suffered because of the defendant's actions, state law limits the amount of pain and suffering compensation they may claim, even if they had catastrophic injuries and face permanent disability. In addition, the limit on pain and suffering increases each year to account for the cost of living increases and inflation.
An experienced Kalamazoo surgical error attorney is an invaluable asset after you or someone you love has suffered an injury from negligently performed surgery. You have a limited window to make a Michigan malpractice claim, and many surgical error cases are heavily contested. If you believe a negligent surgeon is liable for your damages, the team at Goethel Engelhardt, PLLC, can give ongoing legal support and guidance needed to hold them accountable and maximize your recovery.
FAQs About Kalamazoo, MI Surgical Errors Law
How Long Do I Have to Make a Surgical Error Claim in Michigan?
State law upholds that for medical malpractice claims, a two-year statute of limitations applies, and this time limit begins on the date a medical injury occurs. In the event the defendant took any steps to conceal their actions, the plaintiff's statute of limitations would toll or pause until the cause of the injury is revealed. Therefore, it is always best to start your case as soon as possible to ensure the best results.
What Happens If I Don't Discover My Injury Within the Statute of Limitations?
Some surgery errors are immediately recognizable and cause acute traumatic harm to victims. Others take time to manifest noticeable symptoms, and some surgeons who recognize that they have committed malpractice will take concentrated steps to conceal their negligence out of fear of liability and professional reprisals. If you discovered your injury after the statute of limitations has technically expired, a Kalamazoo surgical error attorney could determine whether the discovery rule applies and if so, the statute begins on the date you discovered the injury in question.
What Are Common Examples of Surgery Negligence in Kalamazoo?
Surgery malpractice cases can revolve around nerve damage inflicted during surgery because of the surgeon's negligence, internal injury caused by improper use of surgical equipment, failure to monitor patient vital signs, leaving surgical tools inside a patient's body, failure to address the patient's known medical history and potentially harmful drug interactions, or failure to fully secure the patient's informed consent. If you're not sure whether you have a case, it's a good idea to speak with a Kalamazoo surgical error attorney as soon as possible.
How Much Does It Cost to Hire a Kalamazoo Surgical Error Attorney?
State law limits how much an attorney can charge to represent a client in a medical malpractice case. Your attorney's fee is limited by the total value of your final case award, and you will only need to part with a percentage of the total to pay your attorney. Additionally, when you have a contingency fee arrangement with your attorney, you do not pay any ongoing legal fees during your case and owe nothing if the attorney fails to secure compensation on your behalf.
Is It Worth Hiring a Kalamazoo Surgical Error Attorney?
A medical malpractice claim is a very complex type of personal injury claim, and it is vital to have legal counsel you can trust to help you with this type of case. When you choose an experienced Kalamazoo surgical error attorney to represent your claim, you can have reassurance in your recovery, knowing your case is in capable hands. Even after accounting for your legal expenses, your attorney can significantly improve the quality of the final recovery you obtain.
Goethel Engelhardt, PLLC, is a team of experienced attorneys who have successfully represented many past clients in all medical malpractice claims, including many surgical error claims. We know the distress, uncertainty, and frustration that typically follow medical malpractice incidents and the difficult legal questions victims often have about the best options for legal recourse available to them. Contact Goethel Engelhardt, PLLC, today to schedule a consultation about your surgery malpractice claim, and we will let you know how we can assist with your recovery.