Kalamazoo Emergency Rooms Errors Attorney
Any emergency room in Michigan can be chaotic. The medical professionals who work in the Kalamazoo area emergency rooms have demanding jobs that leave little room for error. While understandable mistakes can happen in uncertain fields like medicine, there is a difference between an honest mistake and an emergency room injury caused by a medical professional's negligence.
If you or someone you know visited an emergency room for treatment and suffered injuries, failed to receive treatment, or sustained any form of harm because of an emergency room physician's negligence, you could have grounds to file a medical malpractice claim against them.
Goethel Engelhardt, PLLC provides comprehensive legal counsel to victims of all types of medical malpractice in the Kalamazoo, MI area. While thousands of Michigan residents trust medical professionals, medical negligence continues to be a leading cause of accidental injuries and deaths throughout the US. If your family has experienced this situation in a Michigan emergency room, we can help you determine your best options for legal recourse to recover.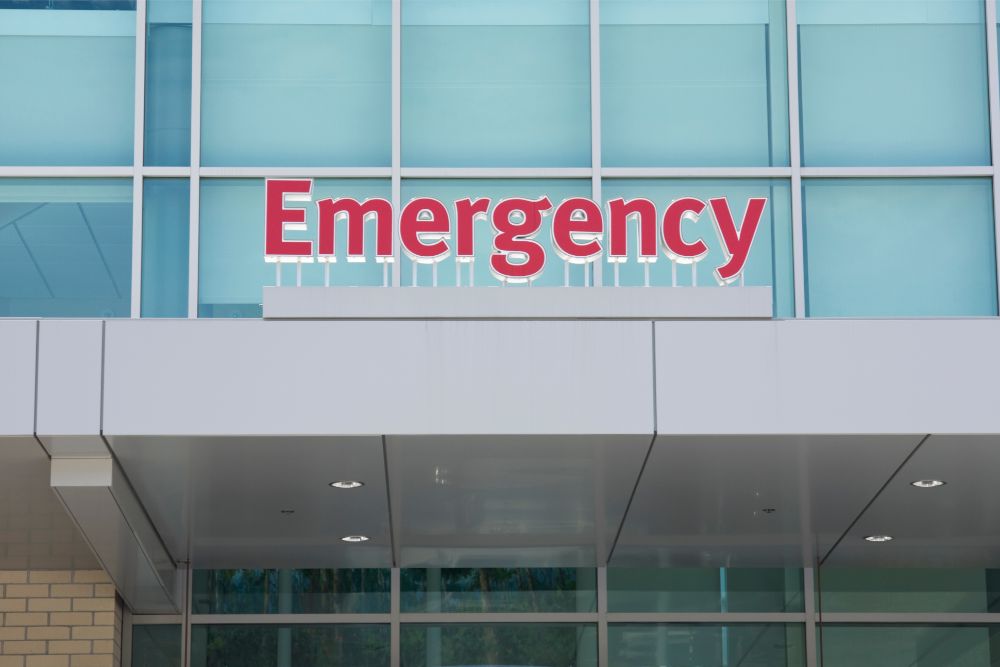 Understanding Emergency Room Errors Claims in Michigan
Every medical professional in the US must use appropriate techniques and treatments to address patient illness and injury, and they must adhere to all applicable safety and healthcare standards. When you visit the hospital emergency room for any ailment or injury, the medical professionals who treat you have a duty to ensure they do not cause further harm and to adhere to the standard of care for the entirety of the treatment they provide.
Emergency rooms can be hectic, and many patients could require immediate medical attention faster than the staff in the emergency room can provide it. While some patients will face negative outcomes regardless of how rapidly they receive treatment, others experience severe harm due to incompetent, ineffective, or delayed treatment.
What to Expect From a Kalamazoo Medical Malpractice Attorney
It can be difficult to determine whether your recent experience qualifies as grounds for a medical malpractice claim. If you're unsure whether a medical professional in an emergency room violated the standard of care you deserved when you saw them for treatment, it is crucial to speak with an experienced attorney as soon as possible to discuss your options.
Filing an emergency room claim is very different from filing any other type of personal injury claim in Michigan. Having legal counsel you can trust in this situation is an asset, and your legal team can help you compile your initial complaint against the defendant, accurately calculate the scope of your claimable damages, and address the procedural requirements of your claim.
Before you can proceed with a civil claim against the emergency room doctor or other medical providers who injured you, you must submit two things to the defendant. First is a Notice of Intent to File Suit, a formal warning that you are preparing a civil claim against the defendant. This allows them to respond with a settlement offer or prepare their side of the litigation case. The second is an affidavit of merit signed by a medical professional. This affidavit must include an explanation of how the defendant failed to meet the standard of care required for the plaintiff's emergency room visit. The testifying expert should explain what the defendant should have done differently, or how another similarly skilled medical professional would have acted in the same situation.
Goethel Engelhardt, PLLC can provide the legal assistance you need with all the preliminary steps of your emergency room injury claim, from securing the affidavit of merit and submitting your Notice of Intent to calculating your claimable losses and guiding you through settlement negotiations. It's natural to have many questions, and the sooner you consult with an experienced attorney you can trust, the more time your legal team has to build a compelling case.
FAQs About Kalamazoo, MI Emergency Rooms Errors Law
Can I Sue a Hospital for Emergency Room Mistakes?
If you suffered harm from a misdiagnosis or other medical error during a visit to the emergency room, one or more parties could bear liability for your damages. The fault applies to an individual doctor or other medical professionals in the emergency room. However, a hospital could also face vicarious liability for the actions of emergency room personnel when those actions amount to medical negligence.
How Long Do You Have to Sue for Medical Malpractice in Michigan?
State law places a two-year statute of limitations on medical malpractice claims. This means you have two years to file a medical malpractice claim, and the time limit begins on the date your injury occurred. You must file your claim before this statute of limitations expires or you could lose your right to claim compensation.
How Much Is My Emergency Room Negligence Claim Worth?
Michigan law enables you to seek full repayment for all economic losses you suffered because of a defendant's medical malpractice. However, state law limits the amount of pain and suffering compensation you can obtain. This cap increases for claimants who suffer permanent harm from their injuries. Your Kalamazoo medical malpractice attorney can help you maximize the final case award you obtain for your emergency room malpractice injury.
Is It Worth Hiring a Kalamazoo Medical Malpractice Attorney?
An experienced attorney is a crucial asset for any type of medical malpractice case. While it may be possible to handle some personal injury claims without legal counsel, doing so is always risky, and medical malpractice claims require several unique considerations that do not apply to most other personal injury claims. You need an experienced Kalamazoo medical malpractice lawyer to represent you if you want to maximize the final compensation you obtain for your damages.
Goethel Engelhardt, PLLC can provide the compassionate legal representation you need to navigate the aftermath of your recent emergency room injury with greater confidence and peace of mind. Contact us today to schedule a free consultation with an experienced Kalamazoo medical malpractice attorney who can guide you through the difficult recovery efforts you face.