Kalamazoo Nurse Malpractice Attorney
Nurses are essential parts of the United States healthcare system. Every day, thousands of patients in Kalamazoo and throughout the state trust their nurses to provide safe, effective care, monitor their vital signs, and administer basic care as they recover. Unfortunately, while most of the nurses in Kalamazoo do their best for their patients and discharge their professional duties in good faith, others do not, and some nurses cause tremendous harm to their patients when they fail to meet applicable standards of care for those patients.
Representing Victims of Nurse Malpractice in Kalamazoo
The standard of care is the basic level of treatment a patient requires based on their diagnosis and medical history. The professional medical community develops standards of care for all known ailments, using the latest scientific and medical research data to inform these decisions. Medical professionals have a legal responsibility to adhere to their patient's standard of care at all times. They may not deviate from their patient's standard of care unless there is a definitive and unique reason for them to do so. When a medical professional causes harm to a patient through failure to meet the patient's standard of care for any reason, this is medical malpractice and could form the basis of a very complex civil claim for damages.
Goethel Engelhardt, PLLC, has years of experience handling complex medical malpractice claims in Kalamazoo and surrounding communities. If you believe you or someone in your family has suffered injuries, adverse medical complications, and economic losses from a nurse's unacceptable conduct, a Kalamazoo nurse malpractice attorney can give you the legal counsel you require to hold them accountable.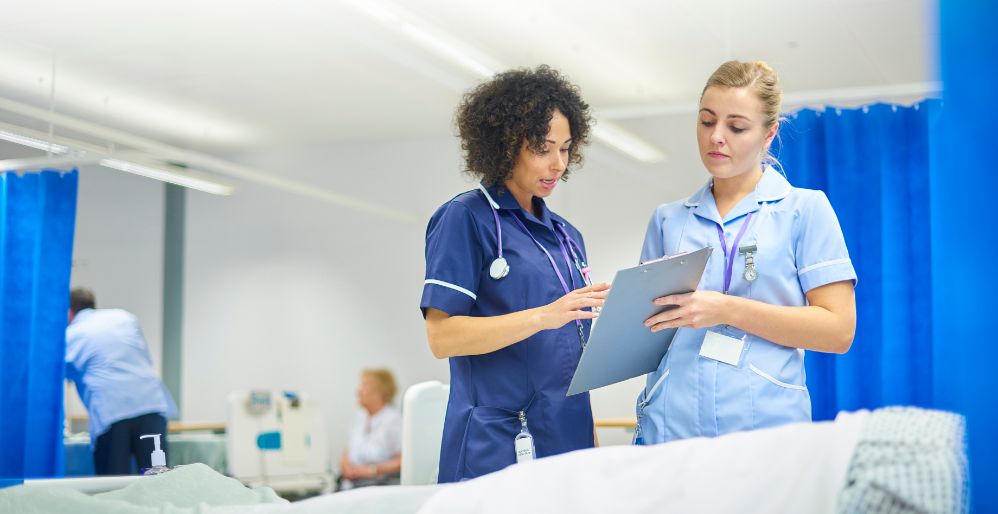 Filing a Nurse Malpractice Claim
A Michigan medical malpractice claim may be a type of personal injury claim, but there are special rules for medical malpractice that you must understand before filing your case. First, you must meet a few preliminary requirements before filing your civil claim. For example, Michigan law requires advance notice of your suit to be sent to the defendant at least 182 days before you file the claim in court. Additionally, you must secure an affidavit of merit, a signed statement explaining how the defendant breached the standard of care you required. A medical professional with similar credentials to the defendant must provide this statement and explain what a properly skilled medical professional in the same situation would have done.
In addition to meeting these preliminary requirements, you must also prepare to prove the full extent of the damage you experienced. State law permits the plaintiff in a nurse malpractice claim to seek compensation for many of the same damages commonly listed in other personal injury cases. However, Michigan law does present some restrictions regarding the damages available to medical malpractice plaintiffs.
Nursing malpractice can take many forms. While nurses do not diagnose patients or perform complex treatments, they are responsible for the basic care that keeps patients as stable and healthy as possible so their treatments have the best results. Therefore, failure to monitor patient vitals, mistakes involving medications, improper sanitation practices in patient rooms, and many other types of nurse malpractice can tremendously damage patients.
A Kalamazoo nurse malpractice attorney can help you gather the evidence needed to prove how your injury happened and calculate the resulting damages. Goethel Engelhardt, PLLC, can assist you in building a comprehensive medical malpractice case, meeting all procedural deadlines with the court, and exploring the full range of recovery options available. Our goal is to secure a fair settlement as swiftly as possible after you've been injured by any form of nursing malpractice in the Kalamazoo area.
FAQs About Kalamazoo, MI Nurse Malpractice Law
How Do I Know If I Have a Medical Malpractice Claim in Michigan?
Medical malpractice occurs when medical professionals fail to uphold the standard of care a patient requires, resulting in harm to the patient. Some people who suffer injuries are unaware that they have been injured by malpractice, and some medical professionals who commit malpractice take steps to conceal their actions. An experienced Kalamazoo nurse malpractice attorney is the best resource to consult if you think you have a case.
How Do I Sue for Medical Malpractice in Michigan?
If you have been injured by medical malpractice, you cannot simply file a civil lawsuit against the party responsible like you could in response to a standard personal injury. First, you must secure a signed statement from a medical professional who is similarly skilled to the defendant in your claim, and this statement must clearly outline the defendant's failure to meet the standard of care you required. A medical malpractice plaintiff must also provide a Notice of Intent to Sue to the defendant at least 182 days prior to the actual filing of the suit.
How Do I Prove Medical Malpractice?
To succeed with a medical malpractice claim, you must prove a doctor-patient relationship existed between you and the defendant, the defendant owed you a duty of care to provide safe, effective treatment, and the defendant failed to meet the standard of care you required. Virtually every medical malpractice claim focuses on a failure to meet the patient's standard of care or the minimum level of treatment their conditions require. Your Kalamazoo nurse malpractice attorney will be a crucial asset in gathering the evidence needed to prove malpractice.
Do I Really Need to Hire a Kalamazoo Nurse Malpractice Attorney?
While there is no strict legal requirement to hire representation for your impending nurse malpractice case, the average person is unlikely to reach positive results when they do not have legal counsel they can trust advising them. Hiring an experienced attorney can significantly improve your chances of success with your case and yield much greater recompense than you could have secured on your own.
The Goethel Engelhardt, PLLC, team has valuable experience with difficult malpractice cases in the Kalamazoo area, and we know the challenges you are likely to face as you seek accountability for the malpractice that injured you. If it's time to talk over your options with a Kalamazoo nurse malpractice attorney, get in touch with Goethel Engelhardt, PLLC, and set up a free consultation to learn how we can empower your recovery efforts.