Kalamazoo Hospital Malpractice Attorney
The hospitals operating in Kalamazoo and throughout the state provide lifesaving medical treatment to thousands of patients each year. Unfortunately, while most Kalamazoo residents who must undergo medical treatment in local hospitals have positive experiences and recover fully, others are not so fortunate and experience tremendous harm at the hands of those they trust to care for their injuries and illnesses.
Representing Victims of Hospital Malpractice in Kalamazoo
Whenever a medical professional violates the standard of care a patient requires for their condition, this could form the basis of a medical malpractice claim. However, proving liability for malpractice can be very challenging, depending on how and why your injury occurred. Additionally, while a specific medical professional may have caused your injury, the hospital that employed them could share fault for the damages you suffered.
Filing any medical malpractice claim in Kalamazoo can be challenging, but hospital negligence cases are particularly difficult because of the complex questions of liability these cases often raise. Vicarious liability is a legal concept that comes into play when one party bears liability for the actions of another party, typically an employer bearing responsibility for their employee's actions. Navigating this type of case without an attorney you can trust would be exceptionally difficult, and Goethel Engelhardt, PLLC, is ready to provide the comprehensive legal counsel you need.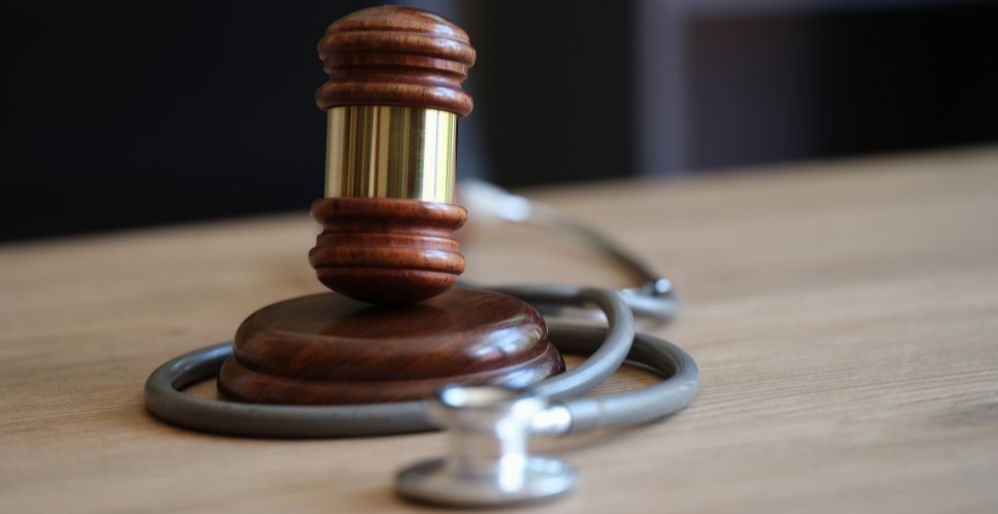 How to File Your Hospital Negligence Claim in Kalamazoo
To succeed with any personal injury claim, the plaintiff must prove the defendant is liable for their claimed damages. In a medical malpractice case, the plaintiff faces a similar requirement, but they must prove the defendant failed to meet the specific standard of care required for their condition. When it comes to hospital negligence cases, your attorney will likely need to prove that the hospital bears fault for the losses you suffered. This could apply vicariously if a specific medical professional harmed you and the hospital mishandled their employment or training in any way. It may also apply when a hospital fails to meet basic safety regulations.
Some of the most commonly reported causes of hospital negligence claims in the Kalamazoo area include:
Failure to verify employee criminal history and professional credentials.
Failure to maintain adequate staff to ensure positive patient outcomes.
Failure to maintain a clean and sterile treatment environment.
Failure to ensure bedridden patients are regularly repositioned to avoid bedsores.
Failure to ensure patient medications are administered correctly.
These are only a few examples of how a hospital may face liability for a patient's damages. To succeed with your hospital negligence claim, your attorney will need to arrange a medical expert who holds the credentials necessary to deliver an informed opinion on your experience. In addition, they must provide and sign an affidavit of merit that you will need to submit with a Notice of Intent to File Suit to the defendant at least 182 days before you file your malpractice claim.
An experienced Kalamazoo hospital malpractice attorney is a crucial asset in this situation. Your attorney can help you secure whatever evidence you need to establish a defendant's liability, and they will also know whether the defendant's employer bears fault for your damages. The sooner you speak with an experienced legal team about your case, the better your chances are of making the fullest recovery possible.
FAQs About Kalamazoo, MI Hospital Malpractice Law
How Do I File a Hospital Malpractice Claim in Michigan?
If you believe you have grounds to make a medical malpractice case against a hospital in the Kalamazoo area, it is vital to connect with an experienced attorney as soon as possible before taking any formal steps with this type of case. You must obtain an affidavit of merit from a suitably skilled medical professional and provide advance notice of at least 182 days to the defendant of your intent to make a claim.
Will I Need to Go to Court for My Hospital Negligence Case?
When a hospital is the target of a malpractice claim, and its liability is clear, it will strive to settle the claim as quickly and quietly as possible to minimize negative publicity. However, some Michigan medical malpractice claims cannot be resolved through private negotiations and require litigation. Your Kalamazoo hospital negligence attorney can advise whether you should prepare for litigation to resolve your case.
How Much Is My Hospital Negligence Claim Worth?
Plaintiffs in hospital negligence claims are somewhat limited in terms of their recovery because of the state's cap on pain and suffering damages. However, they can claim full repayment for all immediate and future economic losses they suffered and may also qualify for special damages based on the severity of the defendant's actions. A Kalamazoo hospital negligence attorney is the best resource to consult for an estimate of your case's total potential value.
How Much Does a Kalamazoo Hospital Negligence Attorney Cost to Hire?
State law limits how much a medical malpractice attorney can charge their client. Goethel Engelhardt, PLLC, uses a contingency fee system to ensure our client has the legal representation they need with no upfront legal fees during their case proceedings. Your contingency fee will be a percentage of the final case award your attorney obtains on your behalf.
When Should I Hire a Kalamazoo Hospital Negligence Attorney?
It is typically best to hire legal counsel as soon as possible once you recognize that you have a case against the party responsible for your injury. When it comes to hospital negligence claims, time is a critical concern for any plaintiff, and moving quickly to secure legal counsel they can trust will significantly improve their chances of reaching a suitable outcome to their case.
Goethel Engelhardt, PLLC, can give the compassionate and responsive legal representation you need to approach your hospital negligence claim with greater confidence and peace of mind. It may seem daunting to imagine filing a lawsuit against a large hospital with a robust in-house legal team, but our firm has the experience and skill necessary to properly address all of the unique variables of your case. Contact us today to schedule a free consultation with an experienced Kalamazoo hospital negligence attorney about your case and learn how we can assist you with your recovery efforts.