Kalamazoo Spinal- Neurosurgery Attorney
Every day, thousands of people in Michigan trust various medical professionals to deliver safe, effective treatment. However, spinal neurosurgery is a very complex area of modern medicine, and the surgeons responsible for handling these procedures must follow very strict rules regarding the standards of care their patients require. Unfortunately, not all surgeons who handle these extremely delicate procedures uphold the standards of care that apply to their patients' conditions and cause tremendous harm.
Legal Counsel for Victims of Spinal Injuries in Neurosurgery in Kalamazoo
Virtually every surgical procedure involves some level of risk for the patient, and patients must provide fully informed consent before a surgeon can conduct an operation on the patient. "Informed consent" means the surgeon has explained all the potential risks and benefits of the procedure in question so the patient can make an informed decision as to whether they want to assume the risks of the procedure. In addition, in emergency situations, some patients may be unresponsive and require lifesaving spinal neurosurgery to live, and surgeons handling these situations must use their best judgment and adhere to the standard of care at all times.
Goethel Engelhardt, PLLC, has years of professional experience representing challenging medical malpractice cases in Kalamazoo, including those pertaining to spinal injuries during neurosurgery. We know how frustrating and distressing your situation may seem, and it might feel hopeless to imagine taking legal action against a surgeon or hospital. However, we can give you the confident and experienced legal representation you need on your side to recover as fully as the law allows from your experience in Kalamazoo, MI.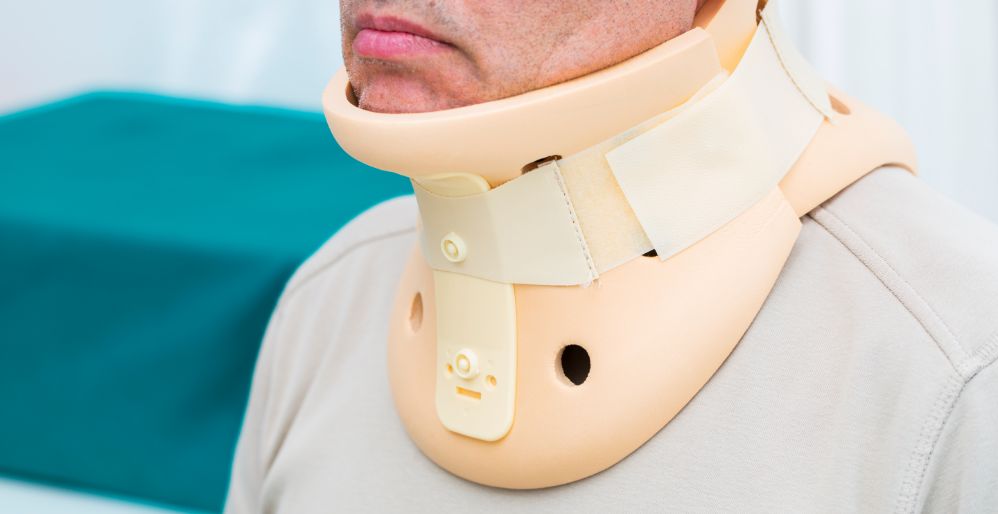 Filing a Medical Malpractice Claim for Botched Spinal Neurosurgery
Any spinal injury during a neurosurgical procedure can be incredibly damaging. The spinal cord is the bundle of nerve tissues connecting the brain to the rest of the body, allowing the brain to control conscious and unconscious movements. When the spinal cord is damaged, these signals can no longer travel between the brain and the body below the injury site. As a result, the victim of any type of spinal neurosurgery malpractice faces an incredibly difficult road to recovery, often entailing permanent disabilities.
A medical malpractice claim may be a type of personal injury claim, but there are specific rules you must follow if you want to succeed with this type of case. First, you must find a medical professional who holds similar credentials to the defendant in your claim and who can provide an affidavit of merit to support your case. This affidavit explains the defendant's failure to meet their duty of care and the testifying medical expert's opinion as to what they should have done differently and what medical complications the victim faces because of the defendant's actions.
You must also provide at least 182 days of advance notice to the defendant of your intention to file your civil claim. This notice must be accompanied by your affidavit of merit and a complete list of the damages you are seeking for your injury. An experienced Kalamazoo spinal neurosurgery attorney can assist you in streamlining the preliminary stages of your case and help you reach the best outcome possible. With your attorney's assistance, you can recover full compensation for all the economic losses you suffered, and you can also recover pain and suffering compensation that reflects the scope and severity of the injury you suffered.
FAQs About Kalamazoo, MI Spinal- Neurosurgery Law
How Long Do I Have to Make a Medical Malpractice Claim in Michigan?
State law places a two-year medical malpractice statute of limitations, so you have two years from the date your injury occurred to file your claim. The statute of limitations does pause, however, in the event that your injury's cause cannot be discerned immediately or if the defendant concealed their liability for the injury in some way. Therefore, it's best to speak with a Kalamazoo spinal neurosurgery attorney as soon as possible after your condition stabilizes to ensure you meet this time limit.
Are Spinal Injuries Permanent ?
Any injury to the spinal cord is permanent. The spinal cord's nerve cells cannot repair themselves when damaged. Therefore, any injury is permanent and will prevent the brain from communicating with the body below the injury site. Complete spinal cord injuries will sever this connection entirely and result in paralysis, while incomplete injuries can cause various symptoms, from diminished sensation and reduced flexibility to lost range of motion and localized paralysis.
How Much Is My Spinal Injury Claim Worth?
If you have grounds to make a medical malpractice claim for a spinal injury you suffered from negligent neurosurgery, you can seek to recover the full breadth of economic losses resulting from the incident. These include your short and long-term medical expenses, lost wages while you are unable to work, and compensation for lost future income if your condition results in permanently diminished earning capacity. You also can seek to recover compensation for pain and suffering, but this aspect of your case award is capped by state law.
Will a Surgeon Go to Prison for Causing a Negligent Spinal Cord Injury?
It is unlikely the defendant in your case will face criminal prosecution unless an investigation reveals they intentionally caused your injury, performed the surgery while under the influence of drugs or alcohol, or were egregiously negligent to a gross level. They may face professional consequences such as loss of their medical license, removal from their professional organizations, and liability for the victim's damages.
How Long Does It Take to Settle a Medical Malpractice Case?
The time your case could require for reaching a conclusion hinges on multiple variables, and many possible complications might arise that make your proceedings even more challenging than you initially expected. If you want the best chance of not only winning your case but doing so as quickly as is feasibly possible, you need an experienced Kalamazoo surgical error attorney handling your case.
Goethel Engelhardt, PLLC, has helped many victims of surgical errors with very complex medical malpractice cases, and we know the significant legal challenges you are likely to face after an injury from negligent neurological treatment of any kind. Contact us today and set up a free consultation with a Kalamazoo spinal neurosurgery attorney.