Kalamazoo Medical Misdiagnosis Attorney
Thousands of Michigan residents trust medical professionals in various disciplines to provide safe and effective treatment for their injuries and illnesses. All medical professionals must complete rigorous training to perform medical treatments, and all medical treatment providers have a professional duty to do no harm to their patients.
One of the critical functions of the healthcare system is to diagnose patients' conditions accurately, so they receive proper care. Medicine is an uncertain field, and every person has a unique biological makeup. Some diseases and conditions mimic the symptoms of others, and there is always some margin of error in diagnosis. Some diagnosing physicians make honest mistakes. However, there is a difference between a physician doing their best in an uncertain medical situation and a medical professional committing harmful negligence.
If you or a loved one suffered injuries and/or medical complications due to a physician's failure to correctly diagnose your condition, you may have grounds for a medical malpractice claim. All diagnosing physicians have the responsibility to use an appropriate diagnostic process to determine a patient's condition accurately. When they fail to do so, and when their patient experiences adverse medical effects as a result, they are potentially liable for malpractice.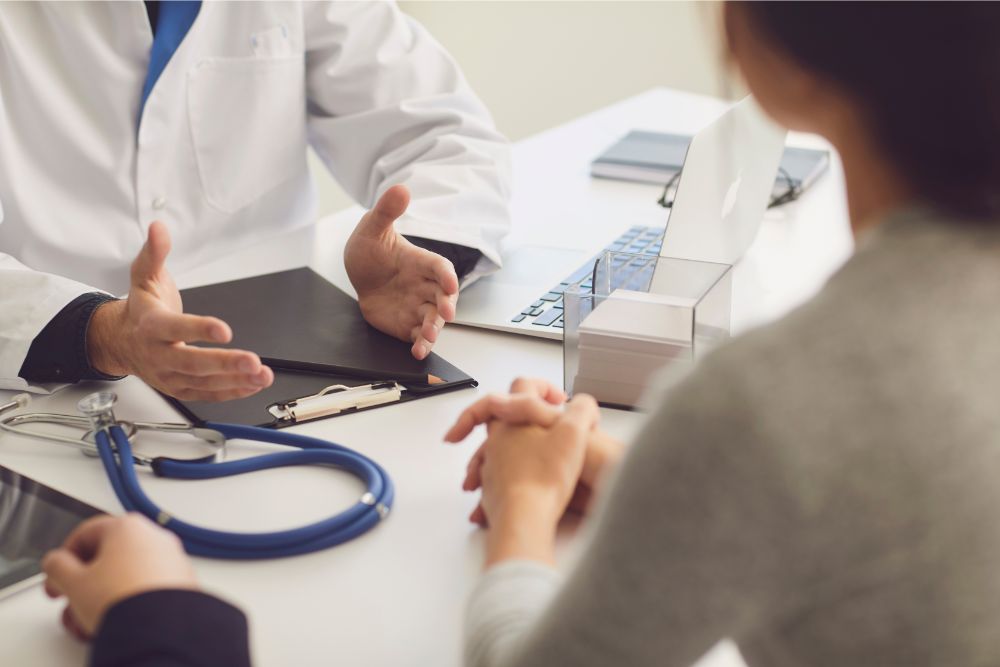 Rules for Michigan Medical Malpractice Claims
Filing a Michigan medical malpractice claim for misdiagnosis is different from filing any other type of personal injury claim. Your Kalamazoo medical malpractice lawyer can be an invaluable asset in your case. Before you can proceed with civil action against the medical professional who injured you, you must meet a few prerequisites.
Before you file your civil claim, you must send a Notice of Intent to File Suit to the defendant. This notifies them of your intention to pursue a medical malpractice claim, and it gives them the chance to gather the materials they will need to resolve the dispute or arrange a settlement negotiation. Along with your Notice of Intent, you must submit an affidavit of merit that supports your case to the defendant.
This affidavit must come from a medical professional with credentials similar to the defendant. In their affidavit, they must explain in their professional opinion why the defendant committed malpractice. For misdiagnosis claims, the plaintiff's affidavit should explain how the defendant made a negligent error in their diagnostic process, how they violated the standard of care the plaintiff should have received, and how their actions harmed the plaintiff. Your Kalamazoo medical malpractice attorney can be a critical asset to secure this affidavit.
Recovering From Misdiagnosis Injuries
Once you have sent your complaint to the defendant, your case could end in a private settlement. Defendants in malpractice claims tend to prefer resolving these cases as quickly and quietly as possible. Your legal team can provide comprehensive guidance throughout the settlement negotiation process. If you choose Goethel Engelhardt, PLLC to represent your case, we can look for every avenue of compensation you can claim under Michigan law to help you enhance your final recovery.
Our team can help you secure full repayment of your medical expenses, lost income, and long-term damages associated with the defendant's malpractice. You also have the right to seek pain and suffering compensation, but the amount you can seek is limited by state law. You will need the right attorney not only to prove fault for your damages and help you succeed with your claim but also to maximize the final recovery you obtain.
FAQs About Kalamazoo, MI Medical Misdiagnosis Law
How Long Do You Have to Sue for Medical Malpractice in Michigan?
Michigan state law upholds a two-year time limit to file a civil claim for damages. This applies to medical malpractice, so you have two years from the date you were injured to file your medical malpractice claim. If the doctor who injured you took steps to conceal their actions, if they engaged in any type of fraud that made it impossible for you to immediately determine the cause of your injury, or if the injury takes longer to show up (such as in surgeries with a long recovery time or the long-term effects of a wrong medication), the statute of limitations would delay until you discover the injury in question.
Is it Worth Suing for Medical Malpractice in Michigan?
State law may impose some limitations on plaintiffs in medical malpractice claims, but it is always worth exploring your options for legal recourse after any other party has injured you. Medical malpractice cases are a challenging type of personal injury claim, and it's vital to have legal counsel advising you for the best chance of success with this civil action. Your claim could be worth much more than you initially expect, and your case award may be essential to recovering from the economic impact of your experience.
How Much Is My Misdiagnosis Injury Claim Worth?
When you have been harmed by a misdiagnosis, delayed diagnosis, or failure to diagnose, the defendant can, at the very least, face liability for any corrective medical care you require. You can also be compensated for any long-term damages related to the injury. A plaintiff may be able to calculate immediately recognizable losses, but they should consult experienced legal counsel for a better estimate of the total potential value of their claim.
Do I Need to Hire a Kalamazoo Medical Malpractice Attorney?
It may be technically possible to win a medical malpractice case without an attorney but doing so would be incredibly challenging for anyone who does not have professional legal experience. Even if you succeed, you would be unlikely to recover as much compensation as an attorney can secure for you.
Goethel Engelhardt, PLLC has years of experience representing injured clients in Kalamazoo and surrounding communities of Michigan. We know the challenges and opportunities you could face in your recovery efforts, and we want to provide the representation you need to approach them with peace of mind. If you're ready to review your impending misdiagnosis claim with an experienced legal team, contact Goethel Engelhardt, PLLC today to arrange a consultation with a Kalamazoo medical malpractice attorney.